Chef Q&A with Gilda Giddens of Craft Hill, Los Angeles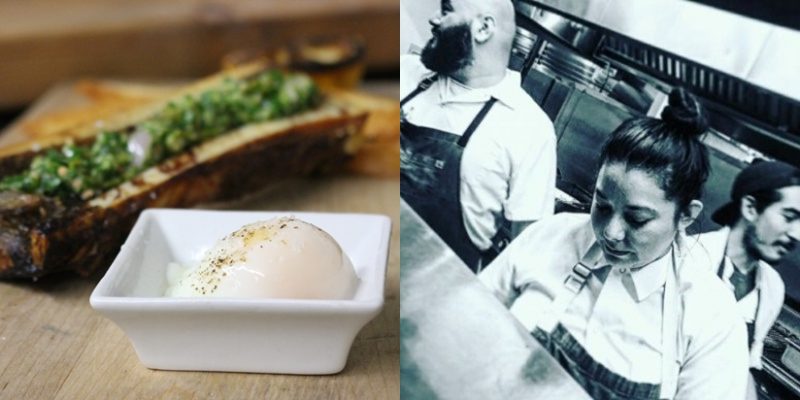 Gilda Giddens is the Corporate Executive Chef of the three Craft Hill restaurant in Los Angeles. In this Chef Q&A we talk about how she became a chef, what's great about the food in California and where to travel for food, keep reading.
Chef Gilda Giddens grew up in Southern California and it is there that she's been cooking for the past seventeen years. After working at some other great restaurants like Hotel Maya, The Foundation Room and Miro she now oversees the kitchens at all three Craft Hill restaurants.
What made you want to become a Chef?
When I was a little girl, I loved being in the kitchen when my grandmother was cooking. I wanted to be part of the action, so I just watched what she was doing. When dinner was done, you could feel all the love that my grandmother would put in each dish.
In my early 20s, I decided to learn the trade and went to culinary school. I wanted to be just like my grandma and put all my love and energy into each dish I created. I love making people happy through food.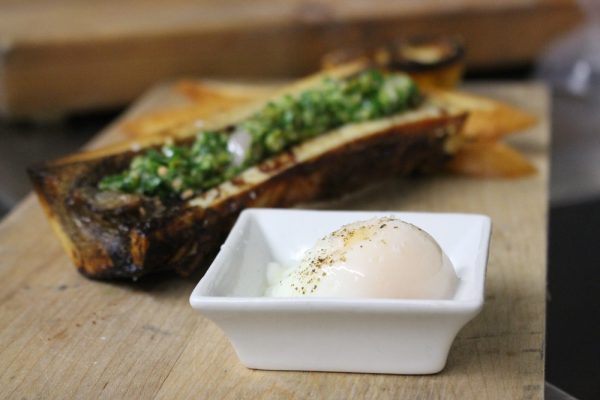 Did you ever consider another profession?
Being a mother of two girls, I went to college for Child Development. I worked at a number of preschools, and I just couldn't stay away from the kitchen. I would always be there prepping the food.
You're the Chef for all three Craft Hill locations, how do you manage your time?
It's time-consuming. When at one location, I'm usually on the phone with my teams at the other two.
Do you still have time to work in the kitchen as a regular chef?
Yes, and I make it a priority! I love working the line or doing banquet events. As a chef, I feel I should always be honing my skills.
You have a passion for sourcing ingredients locally, what are the best ingredients that you find unique to Southern California?
Being a chef in Los Angeles is awesome. We have access to a lot of seasonal fresh produce and sustainable fish. We also build great relationships with our farmers and fishermen. Los Angeles has farmers markets almost every day of the week. Santa Monica Farmers Market is where you can find great produce, fresh sustainable fish, organic eggs, organic milk and local honey.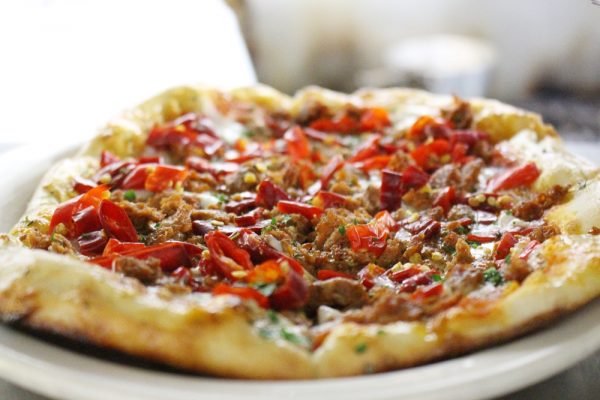 How do you like Los Angeles as a food city, what are your favorite things about it?
I've been cooking in Los Angeles for 17 years. I've seen the transition Downtown Los Angeles underwent and is currently going through. There's never a dull moment. Los Angeles is a melting pot of restaurants. My favorite thing about Downtown is seeing more female chefs running the kitchens.
How would you describe your cuisine?
I love preparing farm-to-table cuisine. I love picking up my produce at the farmer's market and preparing it for that night's dinner. I love fresh clean flavors and want to taste each ingredient in the dish.
What's your favorite thing on the menu right now?
All the pasta dishes. All Craft Hill pastas are handmade with high-quality ingredients, and it makes a huge difference.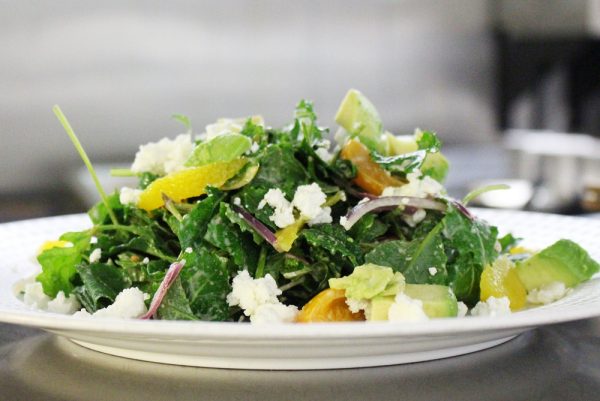 How do you spend a day out of the kitchen?
I spend my time with my daughters.
Do you have a guilty pleasure in food?
Street Food. I love having tacos and corn in Boyle Heights, Oaxacan blue corn quesadillas in Echo Park and pupusas in Pico-Union District.
What is your favorite culinary destination?
Baja California – I love everything from the street food to the high-end restaurants. Tijuana and Ensenada are moving up in the culinary world.
Who do you think I should interview at Ateriet?
Samuel Monsour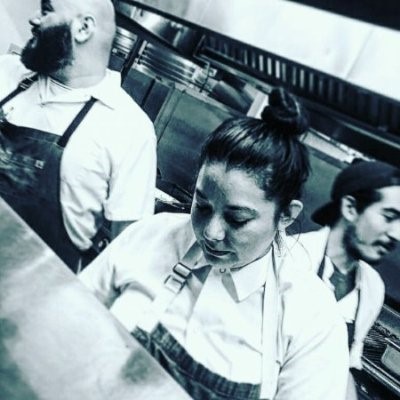 Name: Gilda Giddens
Age: 41
Birth City: Downey, CA
Current city: Los Angeles
Education: Le Cordon Bleu Pasadena
Previous profession: Child Development, Visual Merchandiser, Costumer
Favorite quote: When it's ready!
About Craft Hill
There are three Craft Hill locations in the Los Angeles area. South Pasadena, Monrovia, and West Covina. To describe Craft Hill I think their own words work best.
"We bring together locally sourced ingredients, amazing chefs, talented mixologists, and our appreciation for the good life. We don't claim to be gourmet. We don't strive to be exclusive. We just make great food and great drinks and show everyone a great time. Enjoy!"
For menus, reservations and detailed locations for all three locations please visit Craft Hill online here.
About Ateriet's Chef Q&A
Chef Q&A at Ateriet is my way of giving great chefs the respect they deserve. I interview chefs from all over the world with the stuff I want to know. If you know a chef I should interview or have any other suggestions don't be afraid to let me know, just leave a comment or send an email. You can read my other Chef Q&A's here or explore all these great chefs and restaurants in my Chef Q&A Map, you'll find it here.