Meet Chef Nicole Pederson of Found & The Barn, Evanston
Nicole Pederson is the Chef at Found Kitchen and newly opened The Barn in Evanston. Meet her in an interview about favorite seasons, working with local suppliers and how she became a Chef.
Nicole Pederson is the Chef at Found Kitchen and The Barn which opened in November. Both are located in Evanston, a short drive North of downtown Chicago. Before she made sure there were great food in Evanston Nicole Pederson worked at Gramercy Tavern in New York, Lula Café in Chicago and spent time cooking in France.
At Found Kitchen she works with a flexitarian menu with farm to table ingredients that uses flavors from around the world. At The Barn the focus is more on the meat side and it has quickly become a favorite in Evanston and Chicago.
I've got the chance to talk to Nicole about both restaurants, how she became a Chef and her guilty pleasures.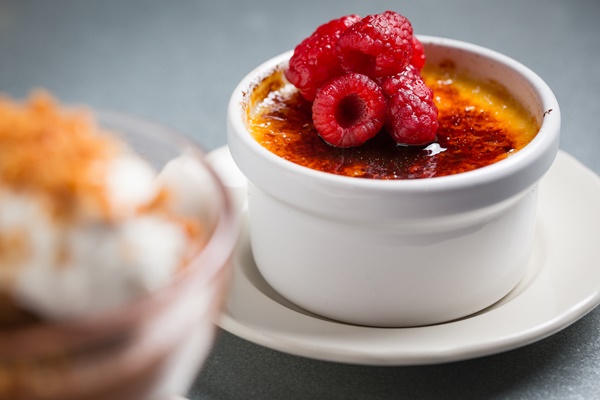 What made you want to become a chef?
I love to work with my hands and create, I started in the business in the FOH and after months of taking home recipes and trying to replicate dishes at home the chef suggested perhaps I was working on the wrong side of the line. I decided to cook and never looked back.
How would you describe your cuisine?
That's tough, at Found my food is grounded by our local farmers markets but inspired by flavors and spices from around the world.
At the Barn it is inspired by my French and Midwestern roots all at once.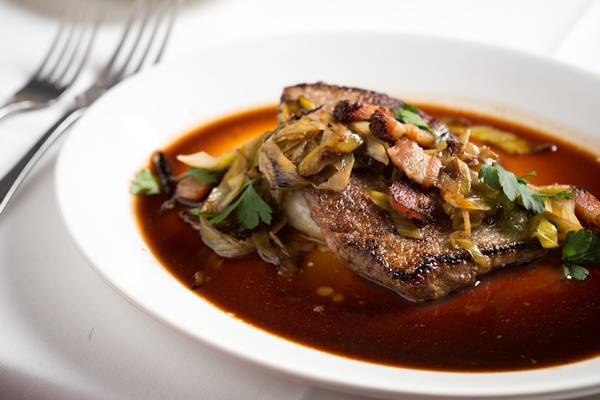 You've spent some time working in France, how is that compared to working in the US?
That was 15 years ago and it was a totally different world. In France if you want to be a chef you start cooking when you are a kid. You start to apprentice when you are 15 or even younger, you spend years in the business just learning the fundamentals.
The level of technique and understanding of food does not compare to cooks in the US. It was an invaluable experience.
At Found there is a big focus on vegetables and you call the menu flexitarian, has this changed how you create dishes and the menu?
Not really, I approach creating a dish and the menu the same as if meat was the center of the plate, following the same basic building blocks of a dish, components, textures, brightness etc. However we make vegetables and grains the center instead and then balance the full menu with a variety of meat, fish, grain, and vegetable.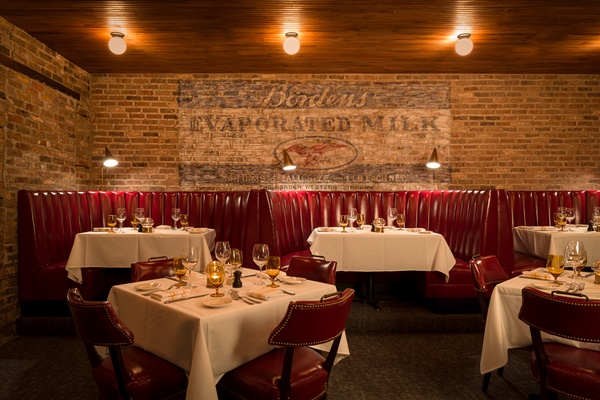 Do you have a favorite season when it comes to vegetables?
Late Summer is the best!!!! You get all the wonderful summer corn, peppers, and tomatoes at the same time as the first fall roots and squashes are just beginning. It is the time of year when we get to cook with the largest and most delicious variety of vegetables.
What's your favorite thing on the menu right now?
That's tough! I still love to eat our kale salad, harissa roasted Brussels sprouts and lamb meatballs for dinner but the seasonal veggie dishes like the Masala Fried Cauliflower and Roasted Broccoli Tonnato are probably my current favorites.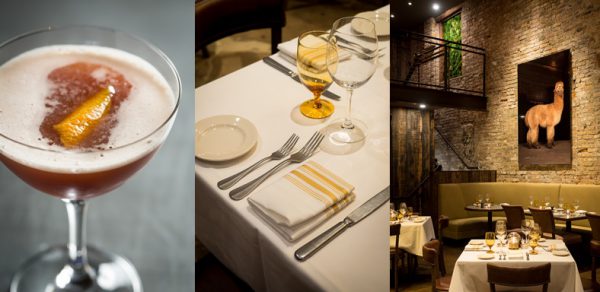 You've just opened The Barn, a more meat centric restaurant, can you tell us about it?
Classic, classic menu, it is a return to my early days of cooking lots of traditional French technique but slightly updated flavors.
We have set nightly specials listed on the menu, things such as sweetbreads, chicken pot pie and rack of lamb. We offer a whole roasted fish and a King Crab dish.
We do have delicious vegetarian items such as our vegetable provincial and our creamed swiss chard with stuffed cippolini onions. We are also doing some fun table side presentations and we have a section of steaks all served on the bone with bone marrow butter potatoes, red wine demi, and béarnaise sauce.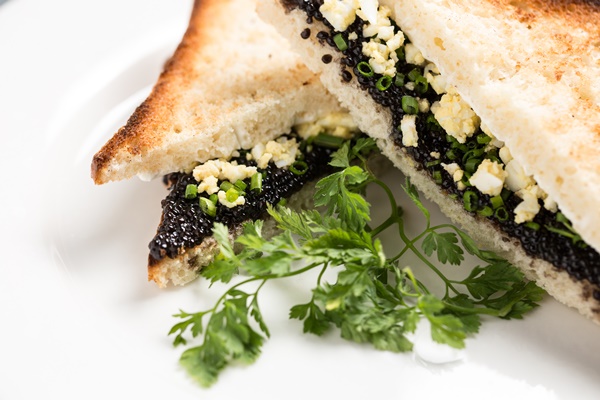 Will you work as closely with local farms with The Barn as you do with Found?
Not quite as much, the menu will not be changing as frequently as at Found so we need to find people who can produce consistent products year round. We are still choosing companies that align with our philosophy on sustainable food systems. That being said we are still supporting many small, local companies and farmers when we can.
We are currently working with Werp Farm for our herbs and greens, Little Farm on the Prairie for eggs, Meats by Lenz for all our Heritage Prime Steaks, Pastoral Artisans for cheese, and Slagle Farm and Local Foods for many other things.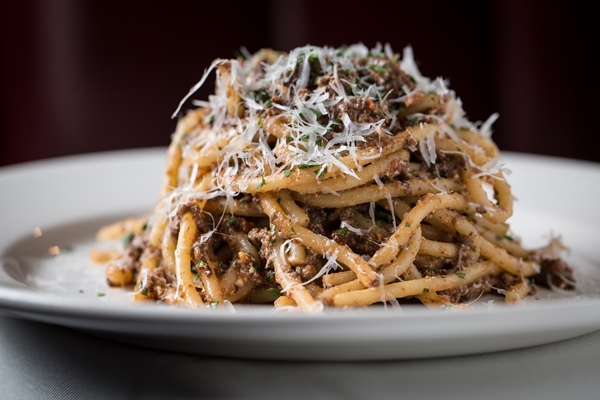 Do you think it's harder for restaurants not set in the center of big cities like yours to get recognition, that there is a risk for them to not get the recognition they deserve?
Yes it is harder, since people don't always remember to come up and visit! National press especially, writers for big magazines and publications come to Chicago to eat for a very limited window, and there are so many amazing places in the city they don't think they need to bother with heading outside.
Also the Michelin guide originally gave us a Bib Gourmand at Found then decided the next year that they didn't have enough inspectors and would no longer be considering restaurants outside of the city.
This is especially strange to me as wasn't that the whole point of the Michelin guide to begin with? To let people know about restaurants off the beaten path. That being said we are blessed and are very supported by our surrounding community and as long as that keeps up that is what really counts.
Working so closely with farms have you considered working that side of the food industry in the future?
I love to garden! I would someday love to have more space to garden and more time to do it. However, I will leave the farming to the farmers! If you think chef is a tough job, take a look at a farmer's schedule.
Where do you like to travel for culinary inspiration?
Everywhere!! I love to travel and eat almost as much as I love to cook. My best friend and I do an annual eating tour for my birthday – we pick a city and spend 4 days eating and seeing as many restaurants as we can. We have gone to Montreal, Austin, Philadelphia, and Charleston. This year we are deciding between New York and Portland.
I have also traveled to London, India, Paris, and Portugal for eating tours in the last couple of years. I think Southeast Asia is next!
Do you have a guilty pleasure in food, and if so what is it?
Pizza – I'll eat any kind of pizza!
Who do you think we should interview here at Ateriet?
Michael Simmons and His wife Val – they own Cafe Marie-Jeanne in Chicago.
Thank you Nicole and keep cooking! You should also follow Nicole on Instagram and Twitter to get a glimpse of some more great food.
And do make sure to check out Found and The Barn if you're in Chicago, you have no excuses since you'll get there by public transport or car in just half an hour.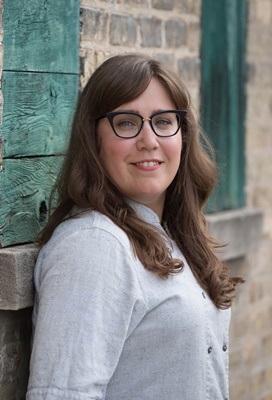 Name: Nicole Pederson
Age: 39
Birth city: Fergus Falls, MN
Current city: Chicago, IL (I live) Evanston, IL (I work)
Education: Associates of Applied Science in the Field of Culinary Arts
Favourite quote: "The only time to eat diet food is while you're waiting for the steak to cook."
Julia Child
About Found Kitchen and The Barn
Found Kitchen and Social House which is the full name of Found was opened when owner Amy Gordon "found" Nicole Pederson. Found is the story on how this restaurant came to be. It's been picked together of all the great things and experiences that Amy found throughout the years.
Found offers a flexitarian farm to table menu by Nicole Pederson and is open Tuesday- Saturday for lunch and Tuesday-Sunday for dinner, for reservations visit them online here. You can also check them out on Facebook, Twitter and Instagram.
The Barn was opened in November of 2016 in a former stable in Evanston. The Barn is more focused on meat but still has plenty to offer those who want to try something else. The Barn is open for dinner Tuesday-Saturday, for reservations visit them online here.
About Ateriet's Chef Q&A
Chef Q&A at Ateriet is my way of giving great chefs the respect they deserve. I interview chefs from all over the world with the stuff I want to know. If you know a chef I should interview or have any other suggestions don't be afraid to let me know, just leave a comment or send an email. You can read my other Chef Q&A's here or explore all these great chefs and restaurants in my Chef Q&A Map, you'll find it here.