Chef Q&A with Raoul Whitaker of David Burke Kitchen, New York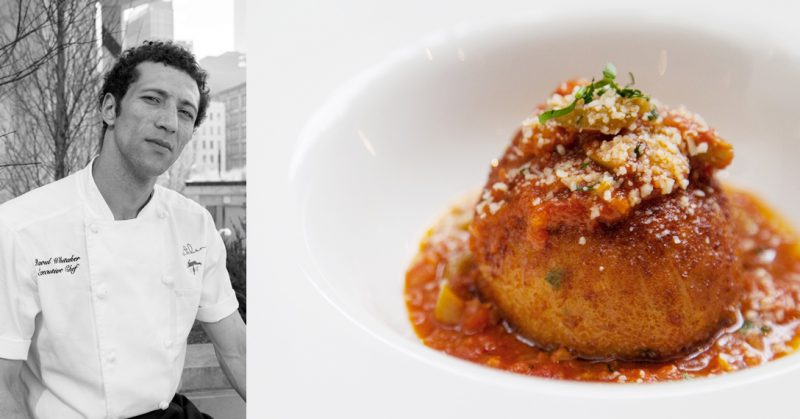 In this Chef Q&A we meet Executive chef Raoul Whitaker of David Burke Kitchen in New York. It's a talk about how he became a chef, favorite food memories and the difference between working as a chef in London and New York, keep reading.
Raoul Whitaker have spent his entire career in the kitchen. After being trained at the Culinary Institute of America he was mentored by David Burke and earned the position of sous chef at David Burke's Fishtail in 2008.
After that Raoul Whitaker was looking for some international experience and left for England to work at Restaurant Gordon Ramsay and La Chapelle as a sous chef. After some time in England Raoul Whitaker returned to New York to rejoin David Burke and he is now the Executive Chef at David Burke Kitchen. Now let's talk food with Raoul.
How did you become a Chef?
I've always wanted to be a chef and have been in professional kitchens since the age of 15. I love being in the kitchen, it's the one place when all communication is for an essential, direct purpose.
Did you ever consider a different profession?
No, not really. As a child, I thought of being a professional baseball player but it wasn't meant to be!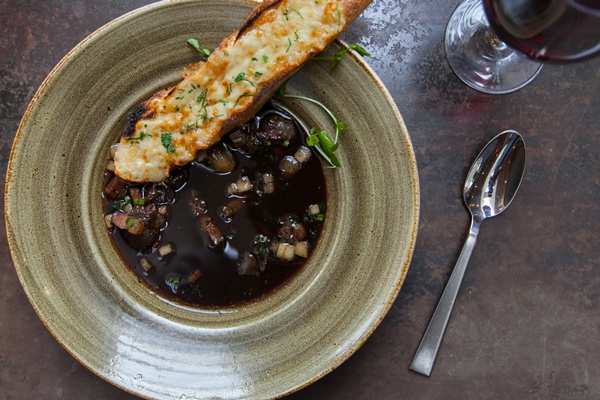 Do you have a favorite food memory?
My favorite food memory is sitting around a dining table, surrounded by family, at Thanksgiving. My mother is German Irish, and my father is African American/Native American which made for a deliciously eccentric spread of dishes.
How would you describe your cuisine?
I would say that I have a straightforward approach to cooking and an affinity for seasonal, market-sourced ingredients.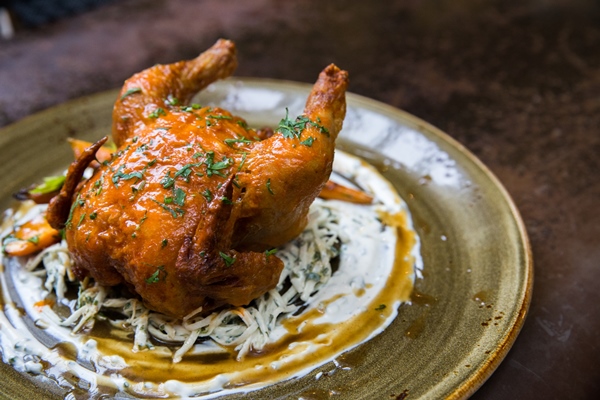 Do you have a process when creating new dishes?
I allow myself to be inspired by an ingredient; find something and work with it rather than against it, and through trial and error, come up with something delicious! Of course, it has to go through several taste tests in the kitchen.
What's your favorite thing on the menu right now?
House-made Rigatoni with red wine game ragout, duck egg, parsley gremolata and roasted mushrooms.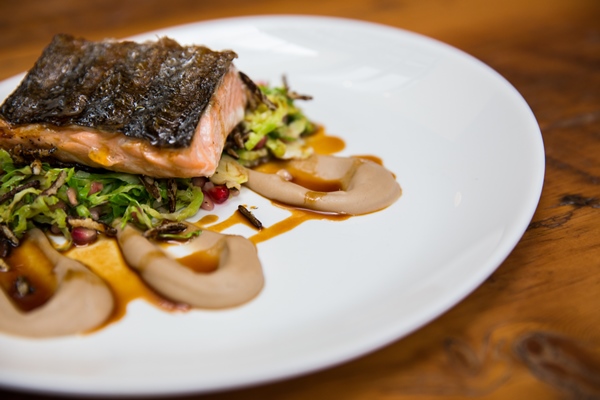 You grew up close to food with your Grandmother's restaurant, do you think this has had an influence of your choice of career?
Unfortunately, my grandmother had retired by the time I was able to be in the kitchen but her love of meals that were warming and satisfying definitely influenced how we ate as a family and absolutely inspired how I cook today.
You've spent some time cooking at the highest level in London, how is the dining scene there compared to New York?
The dining scene varies widely within both cities which makes it a hard comparison but in terms of in the kitchen, I'd say that kitchens in London have been trained on decades of dedication and discipline which is reflected in how kitchens are run, and what sort of dish they are plating up.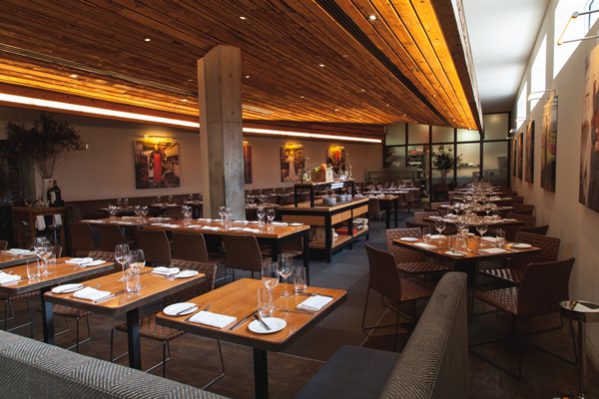 What was the best thing you learned while working abroad?
My time in London taught me a great deal about work ethic and ways of working within the kitchen. In particular, it taught me a great deal about how to lead a kitchen, and what kind of Executive Chef I wanted to be.
Where do you like to travel for culinary inspiration?
I find inspiration from travelling to rural environments where people are cooking with what is directly available to them, in the season they are experiencing. I love cooking with a natural and simple approach that works with the environment. As a result, I take inspiration from people like a butcher in a small town who knows the produce he is working with and can recommend a meat or a specific cut for an ingredient I'd like to use.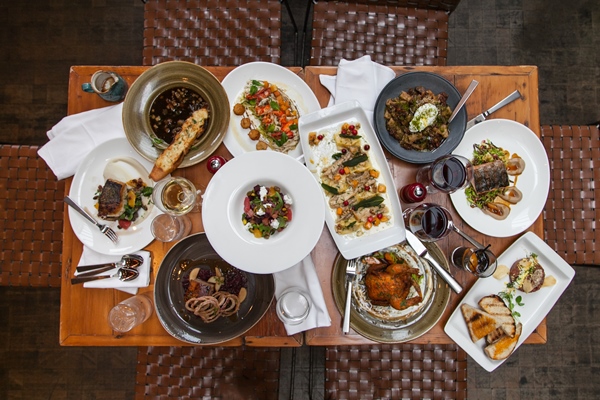 On a late night out, what's your drink of choice?
Tequila, pilsner or Jameson. I love a Rattenberger at Todd Hall after a big day in the kitchen.
Do you have a guilty pleasure in food, and if so what is it?
For late night, I always make a grilled cheese before leaving Kitchen, or grab a Shawarma on the way home. My guilty pleasures are Haribo gummy bears!
Who do you think we should interview here at Ateriet?
Adam Harvey because he is young, ambitious and is currently opening his own restaurant, A&E and Matt Jennings because, well, he is Matt Jennings.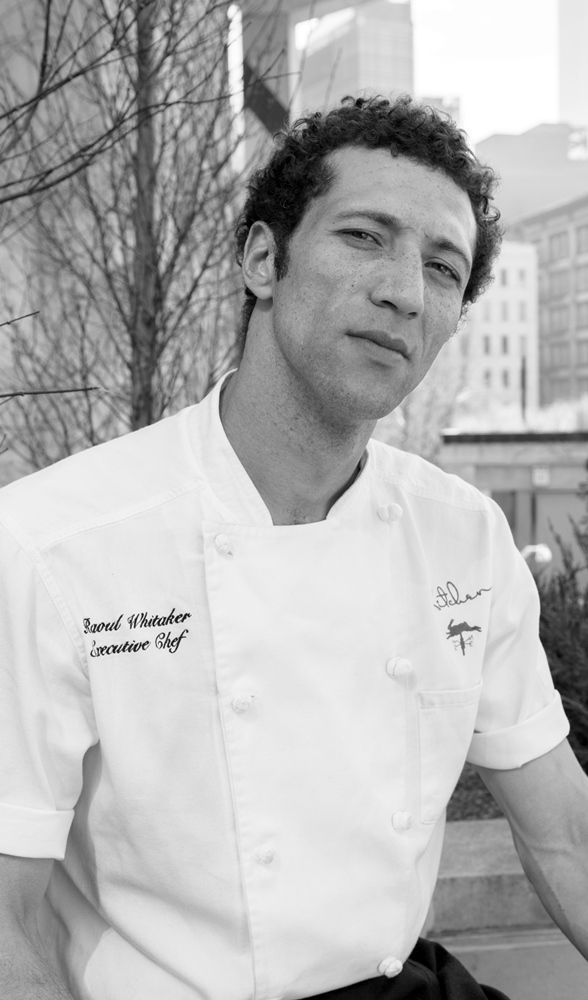 Name: Raoul Whitaker
Age: 35
Birth city: San Francisco
Current city: New York City
Previous profession: Has always been in the kitchen. At college my first major was criminology!
Favorite quote: "Always treat others the way you would want to be treated"
Thanks Raoul for your time and keep cooking. You can check out Raoul Whitaker at Instagram, find him @Raoullw
About David Burke Kitchen New York
David Burke Kitchen opened in 2010 inside the James Hotel in New York. Executive Chef Raoul Whitaker offers a wholesome modern American menu served in a fun style. David Burke Kitchen is open for breakfast, brunch, lunch and dinner and is located on 23 Grand St, Soho, New York.
For menus and reservations please visit David Burke Kitchen online. You can of course find them on Facebook, Instagram and Twitter as well.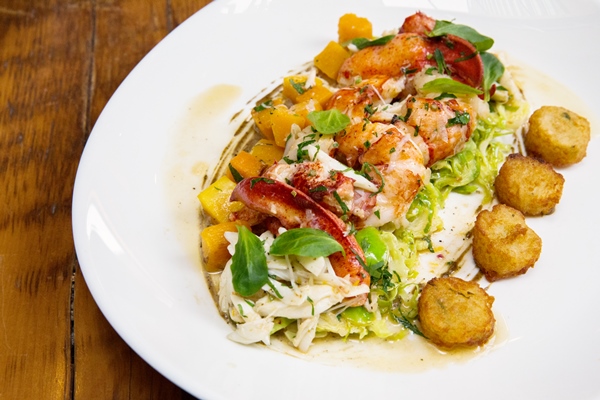 About Ateriet's Chef Q&A
Chef Q&A at Ateriet is my way of giving great chefs the respect they deserve. I interview chefs from all over the world with the stuff I want to know. If you know a chef I should interview or have any other suggestions don't be afraid to let me know, just leave a comment or send an email. You can read my other Chef Q&A's here or explore all these great chefs and restaurants in my Chef Q&A Map, you'll find it here.