Alex Harrell of Angeline – read our Chef Q&A with Chef Alex Harrell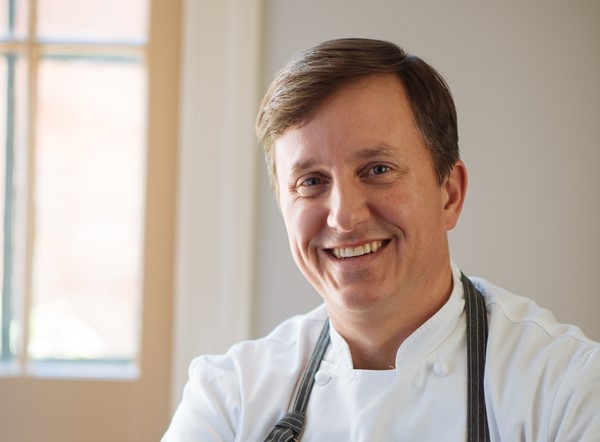 Meet Alex Harrell, Chef and owner of Angeline Restaurant in New Orleans. Alex Harrell is known for his fresh and refined Southern cuisine that is served at Angeline in the French Quarter in New Orleans. Read our Chef Q&A with Alex Harrell where he let's us know how he feels about the rise of Southern food, his love of casseroles and how he became a chef.
Have you always wanted to work with food?
I never really planned on cooking for a career. I've always enjoyed cooking for family and friends, but I never considered pursuing it as a profession until later. I was studied biology and environmental sciences in college, thinking that I would like to be a field researcher in those fields. I didn't start cooking until after I graduated from college.
What's you favorite food memory?
Spending time with my grandparents on their farm as a child. They had a very large garden and my grandmother was always cooking, pickling or preserving. My favorite memory is sitting on their back porch during the summer and eating chilled watermelons out of the garden. To this day I remember how they tasted.
What is your favourite ingredient at the moment?
I was given a bottle of wild ginger vinegar from a small producer in Virginia. It has an incredible depth of flavor, a subtle balanced sweetness, and a slight effervescence.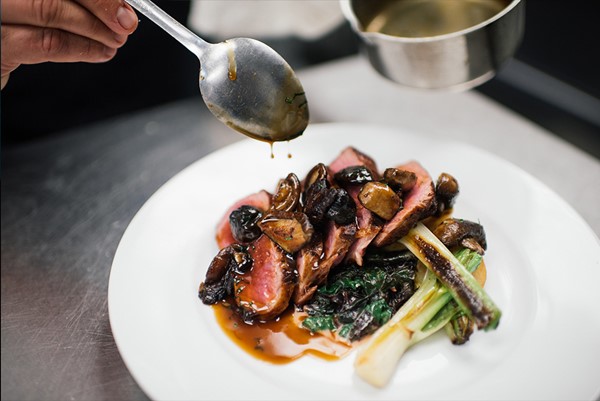 What is the most overrated ingredient?
Nasturtium, I just don't get the appeal of using the leaves as garnish everywhere.
Name three ingredients or flavors you can't live without?
Farro verde from Anson Mills, good vinegars, and anise flavor from fennel and fennel pollen.
What's your favourite thing to drink?
San Pellegrino.
What inspires you in your work?
The seasonal ingredients from the Gulf Coast.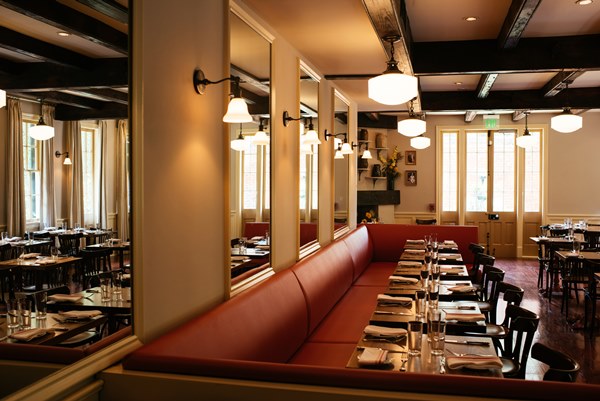 Describe your style of cooking?
I guess that it can be called contemporary Southern. I enjoy taking the culinary traditions of the Mediterranean and focusing them through a Southern perspective using local and seasonal ingredients. This approach to cooking gives the food a sense of time and place.
If you wouldn't work in food, what would you have become instead?
I think that I would have stuck with science. I would probably be doing work in research and restoration of freshwater systems. I really enjoy being outdoors and around rivers and lakes.
Do you have a guilty pleasure in food, and if so what is it?
Unfortunately, I do have a guilty pleasure food. I love casseroles… anything that has cream of mushroom soup and is baked with a buttered cracker top. It really takes me back to being a kid growing up in Alabama.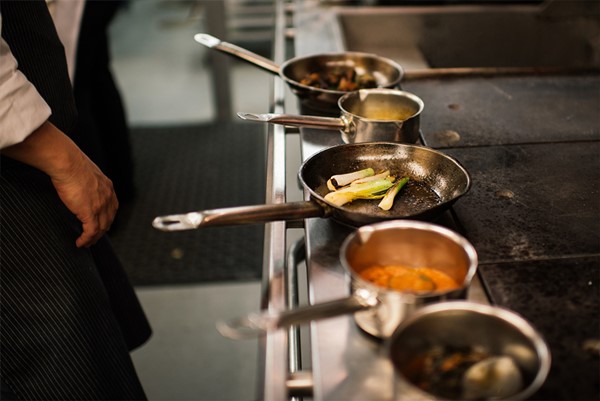 If I am visiting New Orleans for the first time, what is the one thing I have to eat?
The file gumbo at Brigtsen's.
Southern food has become a big thing in more places than the south the last few years, how do you feel about that?
I love it. It's great that Southern cooking has been given a stage outside of the Southern United States. It allows for a better understanding of what true Southern cooking is, and that it isn't all fried. We get to highlight it for its use of grains and vegetables and showcase the lighter side of this important regional cuisine.
Who do you think we should interview here at Ateriet?
Jeremy Connor in Lafayette, LA.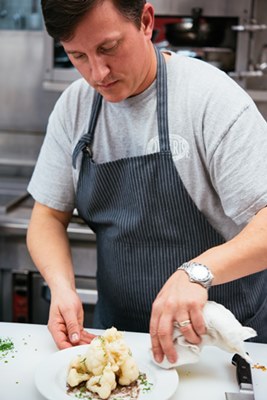 Name: Alex Harrell
Age: 41
Born: Birmingham, AL
Current city: New Orleans
Education: Hampden-Sydney College B.S. in Biology
Previous restaurants: Bayona, Gerard's Downtown, High Cotton, Sylvain
Favourite quote: "You only coast when you are going downhill".
Thank you Alex for your time and good luck in the future with Angeline.
To see great photos of the food at Angeline and to keep up with them in general we highly recommend you to follow both Alex and Angeline at Instagram, you'll find Alex Harrell at @chefalexharrell and Angeline at @angeline_nola.
If Twitter is more your style you'll find Alex at @chefalexharrell and Angeline at @angeline_nola. And don't forget the almighty Facebook, visit and hit like.
To see what is currently on the menu and make your reservations visit www.angelinenola.com.
You can read more about Alex Harrell's Angeline below.
About Restaurant Angeline
Angeline was opened in the beginning of 2015 in the French Quarter in New Orleans by Chef and owner Alex Harrell. The food at Angeline is fresh and refined Southern inspired by the Northern Mediterranean. The menu changes throughout the year according to the seasons.
Besides being praised for their food Angeline also has a very ambitious wine and drink program curated by Jeff Grdinich.
Angeline is opened daily and serves breakfast, brunch and dinner. Angeline is located on 1032 Chartres St, New Orleans, LA.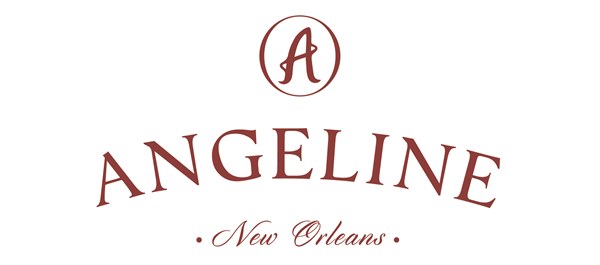 About Ateriet's Chef Q&A
Chef Q&A at Ateriet is my way of giving great chefs the respect they deserve. I interview chefs from all over the world with the stuff I want to know. If you know a chef I should interview or have any other suggestions don't be afraid to let me know, just leave a comment or send an email. You can read my other Chef Q&A's here or explore all these great chefs and restaurants in my Chef Q&A Map, you'll find it here.