Chef Q&A with John Kunkel of Yardbird, Miami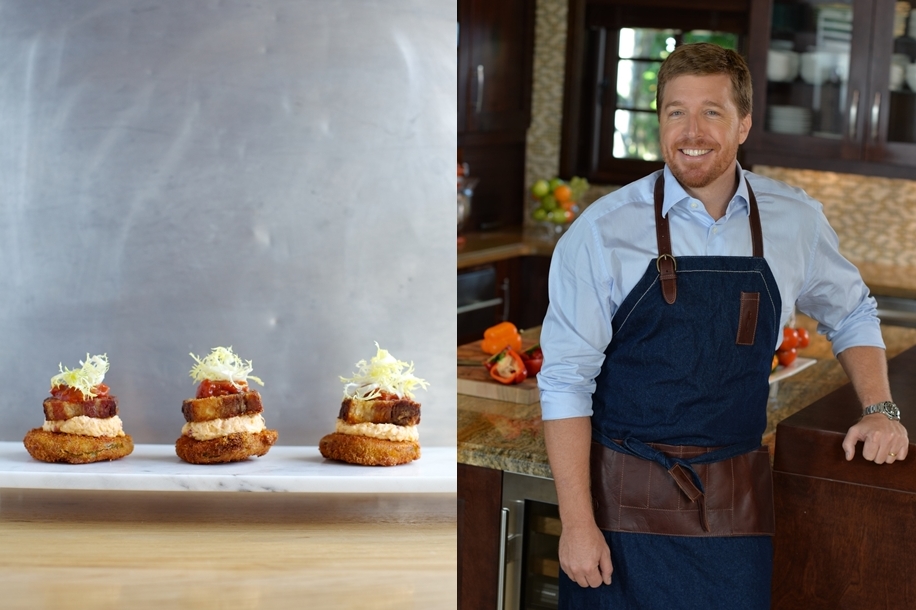 Meet Chef and restaurateur John Kunkel of Yardbird Southern Table & Bar in Miami and Las Vegas. In our Chef Q&A with John Kunkel we talk Southern food, the future of his restaurant group 50 Eggs and where to travel for great food, keep reading.
How did you become a Chef?
I have always had a passion for cooking, and coming from Southern roots, food has always been a central part of my life. I had my first job at 15 as a line cook, and I was hooked ever since.
How would you describe your cooking?
Whatever is big and bold, with a focus on fresh flavors, ingredients and Asian and Latin spices.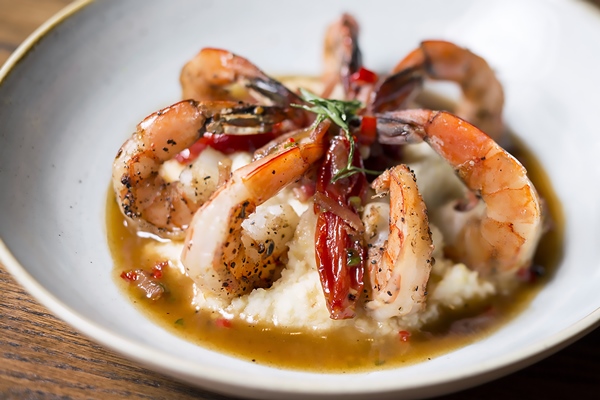 With multiple restaurants I'm guessing it's more business than cooking nowadays, do you still get to cook? Not on the line anymore, but I love working with the team on all our new menu creations.
You've expanded with Yardbird in Las Vegas, how come you chose Las Vegas?
Vegas came calling and with great partners like the Venetian we were able to open a restaurant that was not at all represented in the Vegas market, and it was great exposure for the concept.
Southern Food have been getting recognition all over and even outside the US the last few years and becoming a trend, how do you feel about that?
I think it is great, the cuisine is incredibly approachable and the flavors are very crave-able, and we are loving that so many people are identifying and enjoying it.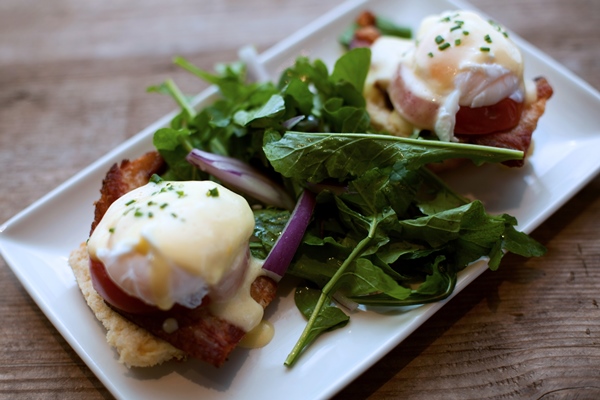 Do you have a Southern dish you always come back to?
Fried Chicken, of course!
What are the future plans for 50 eggs, can we expect more exciting openings?
We just opened our newest concept, Spring Chicken, it's a fast casual version of our award winning Yardbird. We have big plans for expanding that brand this year. Also we have our first international restaurant opening coming up and much more to come. As well as a brand new concept, stay tuned!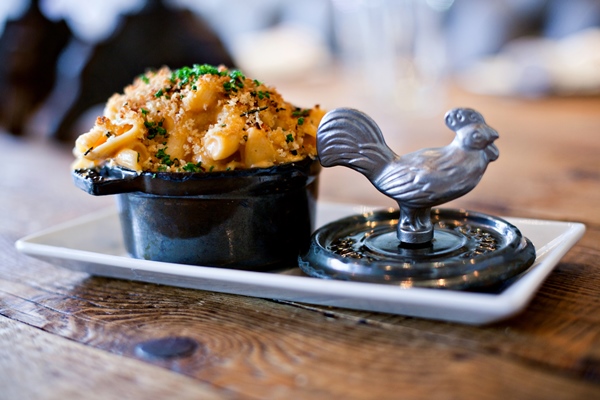 Do you have a favorite travel destination for great food?
I love traveling and experiencing new cultures. It's hard to pick just one but if I had to one of my favorite destinations right now is Singapore. It has a melting pot culture that is more unique than any other country I've been to so far and the diverse culture is reflected in the food. The cuisine in Singapore incorporates many different flavors and spices that are only found in that part of the world; it makes trying new food so much more adventurous.
What is your favorite thing to do on a day off?
Spending quality time with my family on a boat in Biscayne Bay.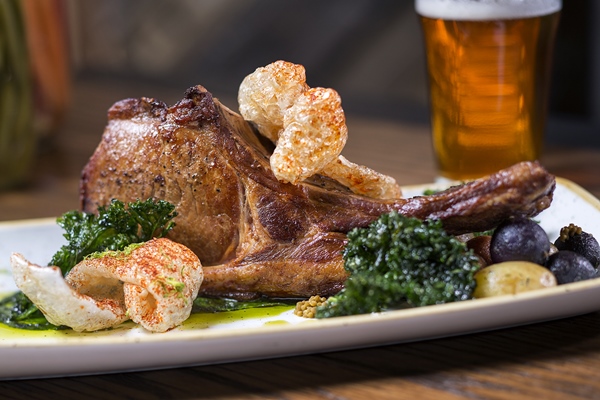 Do you have a guilty pleasure in food, and if so what is it?
Dark Chocolate
Who do you think we should interview here at Ateriet?
Chef David Myers
Thank you John for your time and good luck with all the exciting new openings. You can read more about 50 Eggs restaurant group and Yardbird below.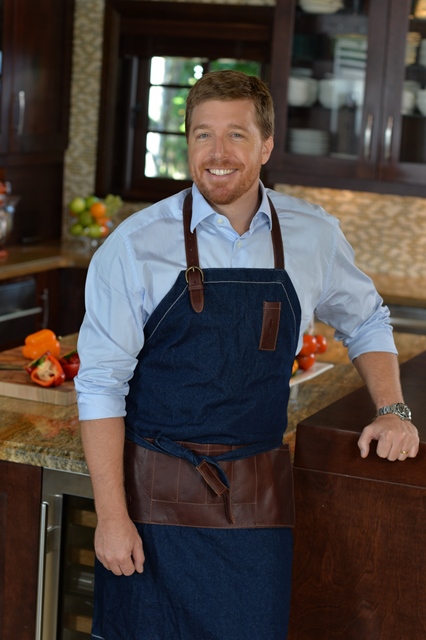 Name: John Kunkel
Age: 44
Birth city: Salisbury, Maryland
Current city: Miami FL
Education: "School of Hard Knocks"
Previous profession: Cook
Favorite quote: "It is not the critic who counts; not the man who points out how the strong man stumbles, or where the doer of deeds could have done them better. The credit belongs to the man who is actually in the arena, whose face is marred by dust and sweat and blood; who strives valiantly; who errs, who comes short again and again, because there is no effort without error and shortcoming; but who does actually strive to do the deeds; who knows great enthusiasms, the great devotions; who spends himself in a worthy cause; who at the best knows in the end the triumph of high achievement, and who at the worst, if he fails, at least fails while daring greatly, so that his place shall never be with those cold and timid souls who neither know victory nor defeat." – Theodore Roosevelt  
About Yardbird Southern Table & Bar
The two Yardbird restaurants is John Kunkel's tribute to Southern food. The original Yardbird is located in Miami Beach, Florida and there is now a second Yardbird in the Venetian Hotel in Las Vegas. Yardbird serves the classic Southern flavors using both local and Southern ingredients. You'll find Yardbird at Instagram, Twitter and Facebook, make sure to follow them.
About 50 Eggs Restaurant Group
50 Eggs, Inc. was founded by John Kunkel and owns and operates some of Miami's most popular restaurants: the James Beard nominated and award winning Yardbird Southern Table & Bar, Khong River House, Swine Southern Table & Bar, Patpong Road and BTW, and is also known for creating and developing the fast casual Mexican chain, Lime Fresh Mexican Grill.
Kunkel, along with his 50 Eggs team, drives a multi-faceted, full-service culinary and hospitality firm focused on developing cutting-edge brands with unparalleled dining experiences.
There is a lot of stuff going on with 50 Eggs so make sure to connect with them on social media. Find them at Facebook, Twitter and Instagram.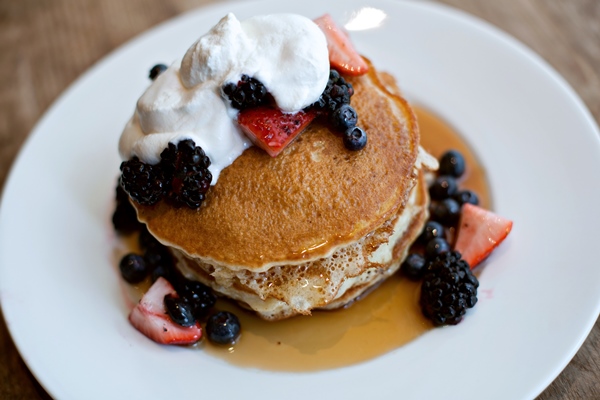 About Ateriet's Chef Q&A
Chef Q&A at Ateriet is my way of giving great chefs the respect they deserve. I interview chefs from all over the world with the stuff I want to know. If you know a chef I should interview or have any other suggestions don't be afraid to let me know, just leave a comment or send an email. You can read my other Chef Q&A's here or explore all these great chefs and restaurants in my Chef Q&A Map, you'll find it here.