Chef Q&A with Stuart Lane of Spinasse, Seattle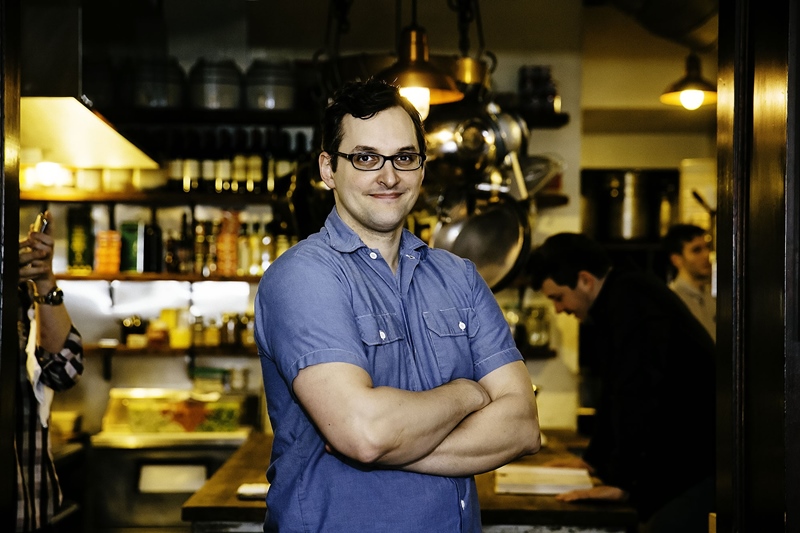 Stuart Lane is the chef of Spinasse Restaurant in Seattle, at Spinasse Stuart Lane is serving refined Italian dishes with an homage to Piedmont in Italy. With ingredients from the artisans and farmers of the Pacific Northwest Stuart Lane is keeping Italian food on top in Seattle. In our Chef Q&A with Stuart we talk about how he became a chef, Italian traditions and what you can't miss if you're going to Seattle, keep reading.
Spinasse was opened in Seattle in 2008 and have been getting acclaim for their Italian food based on the traditions of Piedmont in Northern Italy ever since. Stuart Lane have been part of Spinasse and it's next door bar Artusi for a few years now and the acclaims have kept coming. Just a few weeks ago The Food Network named Stuart Lane's and Spinasse dish Tajarin al Ragú one of the top five Italian dishes in the US. The dish is an example of Stuart's style of cooking, simple and refined. So there will be some focus on great Italian food when we talk to Stuart, enjoy.
First thing first, how did you become a Chef?
I had graduated from college and didn't have a job or any kind of specific routine and needed to eat. It was sort of a coming of age, "I can eat whatever I want; I'm an adult." And I wanted to eat good food, so I started reading and trying new stuff and screwing up a lot and eventually I went to culinary school and so on and so forth.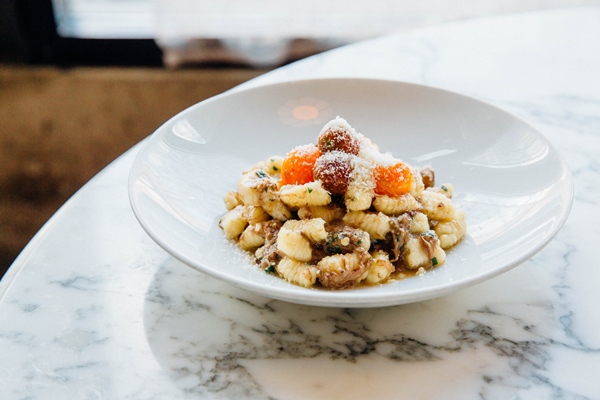 How would you describe your cooking?
It is heavily influenced by traditional Italian cuisine, primarily Piemontese and Emilia-Romagnan.  I cook with the seasons and try to keep it simple.  One of my favorite things is to create a dish that seems very simple or minimal on the plate that is actually complex, so it's a surprise to some degree for the diner.
I know you've spent some time training in Italy, can you tell us a bit about that?
I attended the Italian Culinary Institute for Foreigners in Costigliole d'Asti in Piemonte and graduated from their Master program. Then I did a stagiaire in Dozza, Emilia-Romagna for four months. Both experiences were amazing. Being immersed in such a rich food culture and actually being able to cook and touch food of such a high quality opened my eyes to the possibilities of cooking. It reinforced my budding love of Italian cuisine.
Are you going back to Italy for new ideas and inspiration?
My wife and I are probably going to go back in another year. For the time being I just read as many websites and Italian cookbooks I can for inspiration.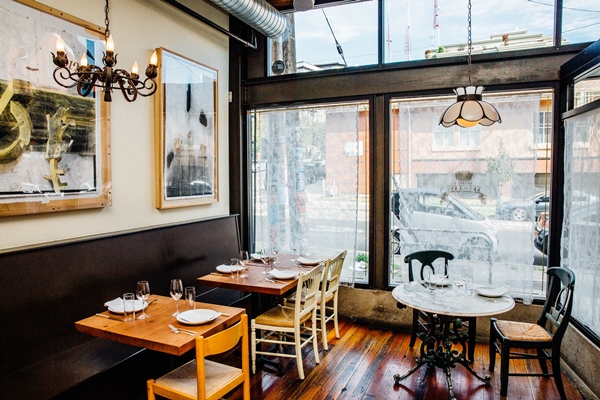 My own experience with Italian food is that it's great but that the Italians can be too bound by their regions and traditions, what do you think about that?
It's complicated. They have such a long tradition that it's hard to begrudge them sticking to what's great and works. Traditionally they are seasonal and cooked with what they had available to them so limes and soy sauce, for example, were not in their pantries. So many of their traditions are also bound to religious holidays or specific times of year that it's difficult for them to imagine New Year's Eve without the feast of seven fishes. It would be like Americans not eating turkey on thanksgiving.
Having said that, those same traditions have slowed them to embrace modernist cuisine to some degree. They have a big Sunday dinner of porchetta that's cooked for hours in a wood burning oven and then compare that to a sous-vide pork belly that is searzall'd and most Italians are thinking we'll stick to what we're doing. Massimo Bottura and Davide Scabin, however, have brilliantly, in my opinion, combined modernist technique and an artistic eye to advance and pay homage to Italian cuisine.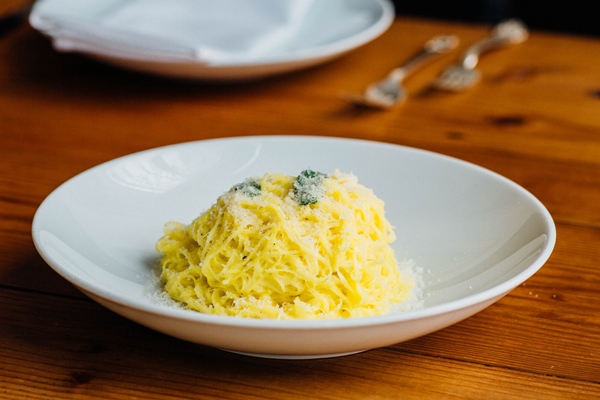 Do you have any favorite ingredients that you can't live without?
I would be sad if so many ingredients of the world were lost to us, but I can't live without? I think onions and/or garlic would be hard to live without. They're the start of 90% of what we do.
And is there any ingredient that you think is overrated?
No. When you get the quintessential anything whether it's a shallot or a potato or a white truffle and it's perfect and wonderful it never feels overrated. It feels right, special.
If it's my first time in Seattle, what is the one thing I can't miss?
You should go to the top of the Space Needle in January on a clear day. Its cliché, but the view and what it means, how it forms us, the mountains and sea is important for outsiders to know.
Do you have a guilty pleasure in food, and if so what is it?
Chocolate chip cookies a few minutes out of the oven. And donuts on inventory day.
Who do you think we should interview here at Ateriet?
Nathan Lockwood of Altura. Eric Johnson of Stateside. Renee Erickson of Walrus and the Carpenter.
Thank you Stuart for your time and keep making both Seattle and Piedmont proud.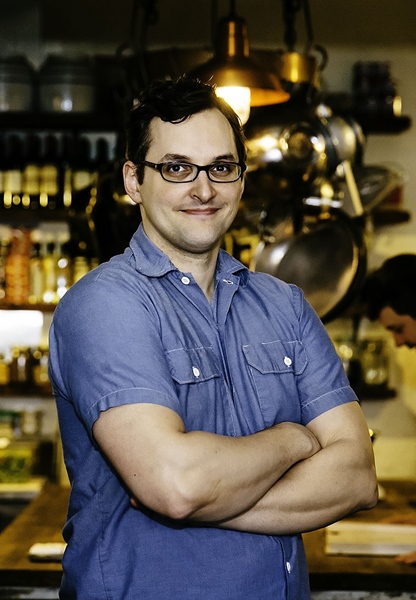 Name: Stuart Lane
Age: 39
Birth city: Anchorage, AK
Current city: Edmonds, WA
Education: BA English Creative Writing, Western Washington University. AA Culinary Arts Bellingham Technical College. Master Degree ICIF.
Previous profession: None.
Favourite quote: That's tough there are too many. Maybe in the kitchen two come to mind. Keep it simple stupid. And sometimes you have to kill your favorites.
To keep up with Stuart Lane, Spinasse and Artusi you should of course connect with them online, for information and reservations at Spinasse go here, and here for Artusi. You can also follow them at Twitter, find Spinasse @Spinasse and Artusi @ArtusiBar. You can also follow Spinasse on Instagram @SpinasseSeattle. To see The Food Network's praise of Stuart Lane and Spinasse head over here.
About Ateriet's Chef Q&A
Chef Q&A at Ateriet is my way of giving great chefs the respect they deserve. I interview chefs from all over the world with the stuff I want to know. If you know a chef I should interview or have any other suggestions don't be afraid to let me know, just leave a comment or send an email. You can read my other Chef Q&A's here or explore all these great chefs and restaurants in my Chef Q&A Map, you'll find it here.