How to run Seven Restaurants: Interview with Daniel Crespi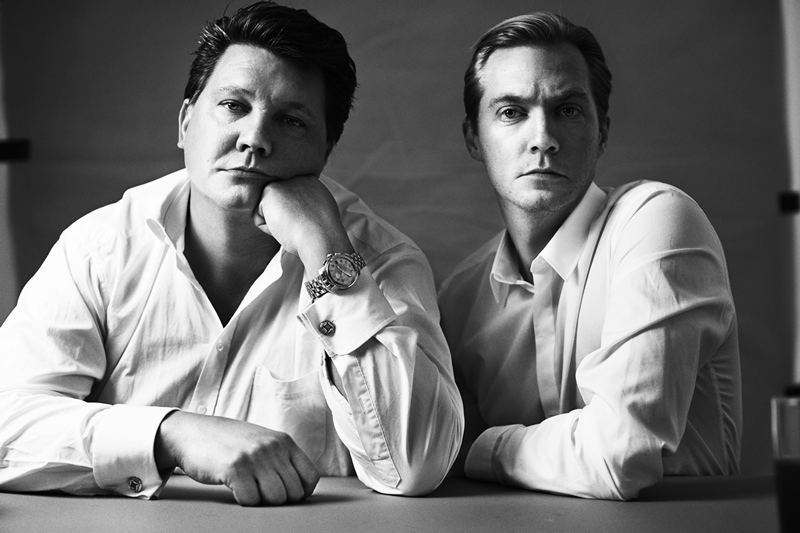 In this interview I talk to Daniel Crespi who is the manager for no fewer than seven restaurants in the Old Town of Stockholm. With nonstop innovation and new concepts popping up faster than most restaurants change their menu Daniel Crespi and his team have become one of the leading restaurant groups in Stockholm. We had a talk about Nordic Charcuterie, wine and what to do when you have 12.000 people on the waiting list. Keep reading.
Daniel Crespi is the restaurateur of seven restaurants in the Old Town of Stockholm. With Head Chef Mikael Einarsson and their team they are constantly changing and evolving each part of the small restaurant empire which is located in the same block. From Izakaya style Nordic Charcuterie, rustic Italian pork served under the stars and modern innovative Nordic Cuisine, this group of restaurants has it all. I got the chance to ask Restaurateur Daniel Crespi a few questions. Read more about the groups restaurants below the interview.
What do you do?
I run seven restaurants in the Old Town, Stockholm. Djuret, Pubologi, Leijontornet 12 x 8, Omakase Köttslöjd, Tweed, The Burgundy and Trattoria Svinet.
How did you end up in the restaurant business?
I wanted to become chef for as long as I remember which I also became in my youth but then I finally ended up as a sommelier.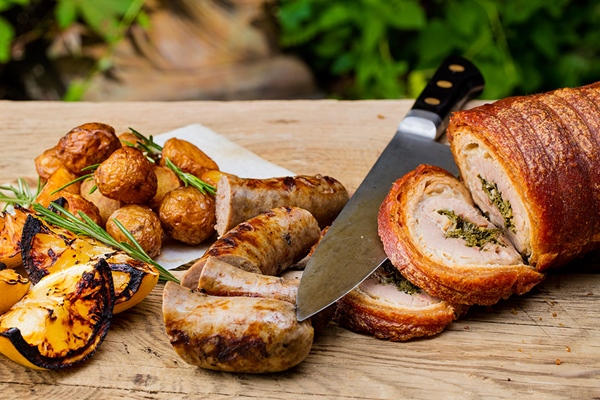 You manage a whole group of different restaurants within one location, how do you manage your time?
I sleep very little.
The restaurant you've been getting the most attention for is probably 12×8 which is 12 dinners for only eight guests at the time spread out during one year, how do you plan those dinners and how hard is it to get a seat?
Today 12 x 8 has a waiting list with almost 12 000 persons. Considering that we only welcome 96 guests per year the chance of getting a table is a little tricky. The last 12 x 8 dinner will actually be auctioned in this autumn and all the money donated to UNHCR.
I've seen many concepts and restaurants that are working in a similar way, do you think concepts like that could be a future for fine dining restaurants?
Absolutely!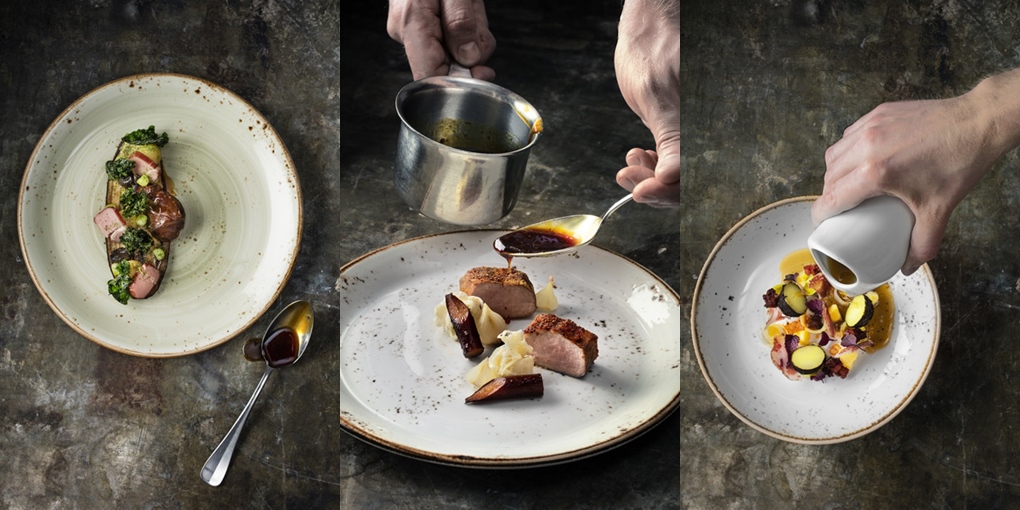 The latest opening is Omakase Köttslöjd which has been getting awards from the start, can you tell us a bit about the concept and idea behind it?
We started making charcuteries about 5 years ago. My colleague and head chef Mikael Einarsson and our friend and master meat artisan Gustav Lindström then developed a unique nordic charcuterie style.
Then came the idea of starting a restaurant devoted to the aged meats from our newly started charcuterie: Köttslöjd. Still strictly Nordic in all produce and style but very Japan/Izakaya influenced in environment, technique and produce fetish.
At a glance many of the restaurants seem to be all about meat, but is it?
No, everything is (nowadays) much greener, lighter and cleaner. We put the same effort in sourcing all produce. We even grow our own, biodynamic vegetables and serve all green menus in Djuret today.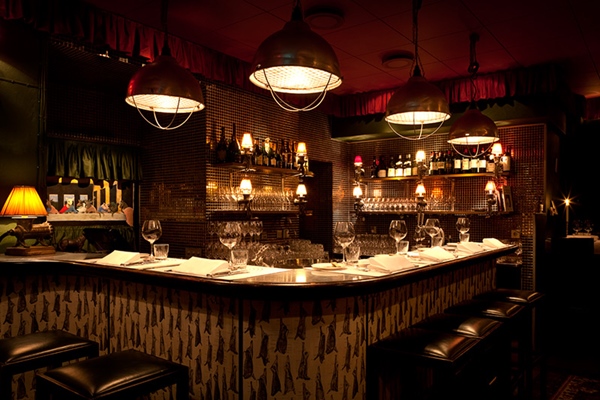 There also seems to be a lot of small events and menu changes going on almost on a daily basis in many of the restaurants and from the outside it seems like you're going really fast between idea and action, is that true and how do you decide what to do?
No one goes quicker and I do it if I feel like it (Which I usually do). I get bored easily.
You also manage the wine cellar, what are your thoughts for how and what you buy?
Yes I run the wine program in the house. We buy wines for the cellar (note that this is a cellar and not only a wine list) that can reward our guests and us not only today but also in 5, 10, 15 and 20 years. In addition to this we have head sommeliers in all our restaurants that color each restaurant. For me it is important that all the restaurants, just like the food, has true personality.
Do you have any personal wine favorites that you always come back to?
Barolo and Barbaresco.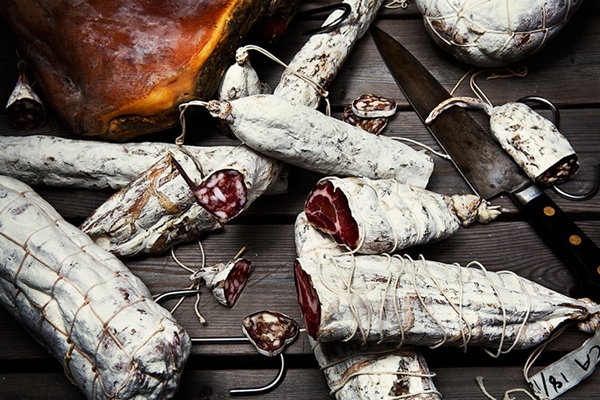 Do you have a favorite food memory?
My first white truffle tajarin.
Where do you like to travel for culinary inspiration?
Everywhere.
Do you have a guilty pleasure in food, and if so what is it?
Too many.
Who do you think we should interview here at Ateriet?
Victor Wågman of Bror in Copenhagen.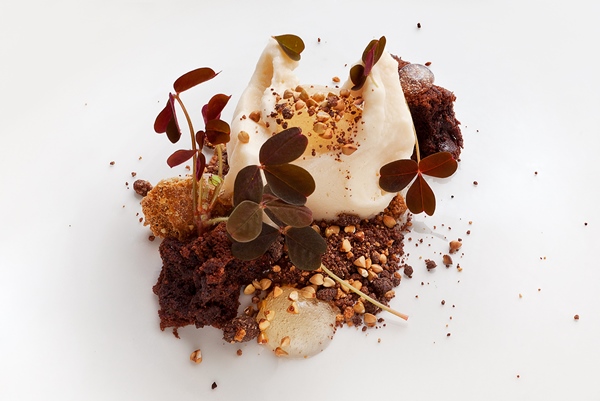 Thank you Daniel Crespi for your time and please don't slow down.
Name: Daniel Crespi
Age: 42
Birth city: Stockholm
Current city: Stockholm
Education: Life
Favourite quote: No guts, no glory.
To keep up with everything that is going on at all of the seven restaurants there are links to each one below. To see what Daniel Crespi is up to make sure to follow him on Instagram and Twitter.
About the Restaurants
The restaurant group is located in one block in Old Town of Stockholm, some of them are not open all year round so check booking and availabililty for each restaurant using the links below.
Djuret – Djuret translates to The Animal or The Whole Beast, at Djuret there is one animal served each time. Usually each animal is served for about one month. Some of the past animals have been pig, cow, deer, lamb and goose. This does not make Djuret an all animal restaurant, the seasons greens are a big part of what is being served and there is an all green vegetarian menu available as well. More on Djuret here.
Pubologi – Swedish and Nordic ingredienst served with modern techniqus mixed with classic cooking. A multi-course meal with daily changing menu is served along with your choche of wine from one of the biggest collections in Sweden. There is also a kitchen table for 1-2 guests available. More on Pubologi here.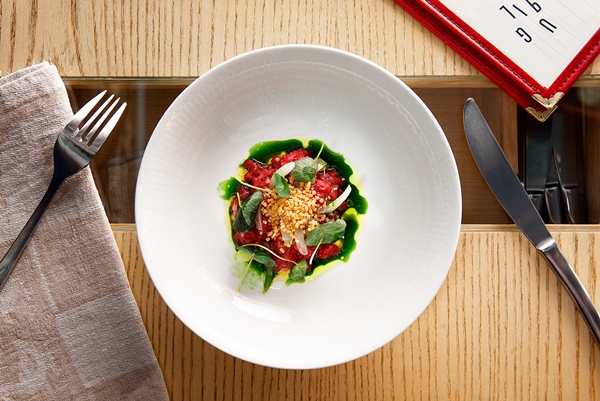 Leijontornet 12 x 8 – 12 dinners, 8 guests and a dinner where everything is included. Each dinner is based around a certain theme and often set in a special environment. As you've read in the interview there is 12.000 on the waiting list and the last dinner will be auctioned out and the money donated. But don't worry, there will be new things coming in the future. Last year I named the cookbook Hedonisten by Daniel Crespi and Chef Mikael Einarsson the best cookbook of the year. That cookbook is mainly based on the 12 x 8 dinners. More on Leijontornet 12 x 8 here.
Omakase Köttslöjd – The newest opening in the group. Nordic style charcuterie, vegetables, seafood all picked with only top quality in mind and served in 15-20 courses inspired by Japanese Izakaya. Omakase serve 16 guests each evening and have been one of the hardest tables to get in Stockholm since opening. More about Omakase here.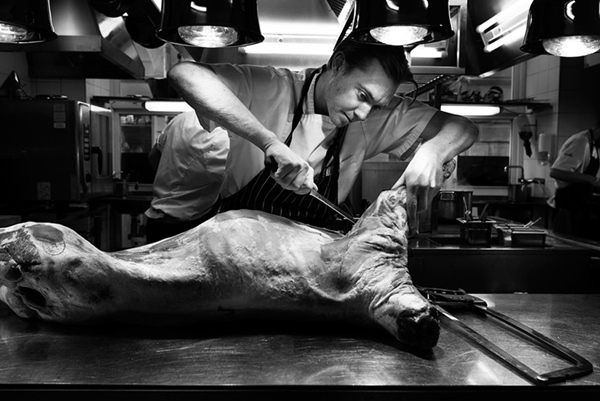 Tweed – An old school bar, think speakeasy meets an English Gentlemen's Club but everyone is welcome. Something for the alcohol romantic. A snack menu and a short rustic menu that goes perfect with alcohol is available. Read more here.
The Burgundy – The Burgundy is for the wine lover. Selections from the huge wine cellar is served along some of the dishes from the other restaurants. Most tables are not available to book so just sneek in if you're in the mood for wine. More info here.
Trattoria Svinet – Svinet means Pig in Swedish. Trattoria Svinet is an outdoor summer trattoria all based on Italian inspired rustic dishes of pork. Tables are available for drop in daily. More on Svinet here.
About Interviews at Ateriet
Since I love food I also love people working with food. That mainly shows in my Chef Q&A where you can meet some great chefs from all over the world. But being a Chef is not the only way to work with food so in the future there will be more interviews here at Ateriet, check the Ateriet Interviews link for more. If you know anyone who would be a good fit for an interview here at Ateriet send me an email or connect on social media.