Chef Q&A with Steven Ariel of Trace Restaurant, Seattle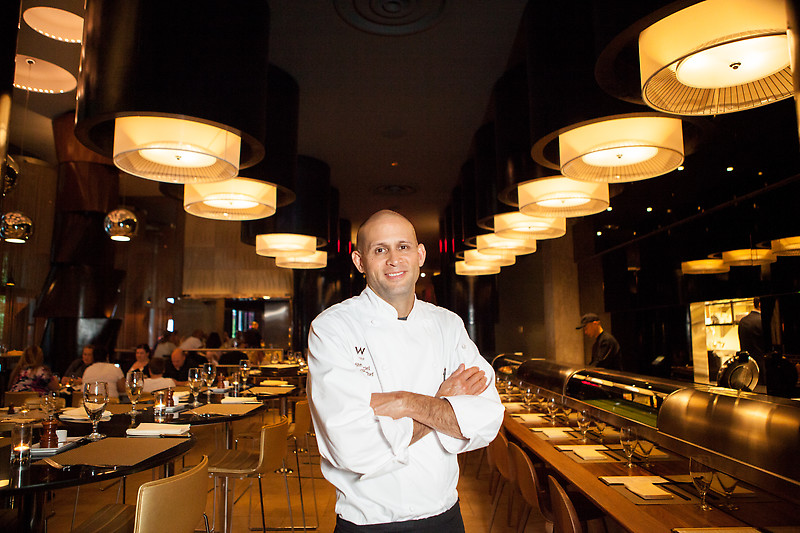 In our new Chef Q&A we talk to Chef Steven Ariel of Trace Restaurant. With his roots in Hawaii Steven Ariel have found a new home at Trace Restaurant in the W Hotel in downtown Seattle. We talk about how he became a Chef, how his creative process work and his Hawaiian heritage. Keep reading.
How did you become a Chef?
I started washing dishes at a hotel in Kona, Hawaii while I was in high school out of necessity. Mainly because it paid twice the hourly wage as compared to working at the local grocery store. Soon opportunity came to move up, and I moved into a prep cook position. I quickly realized that I needed to go to cooking school if I wanted to advance in this career.
So I enrolled in school and worked full time while pursuing my degree in Culinary Arts. Soon After graduating I met my first very passionate Mentor Chef. It was this 14 year relationship that really taught me how to become a successful in the industry.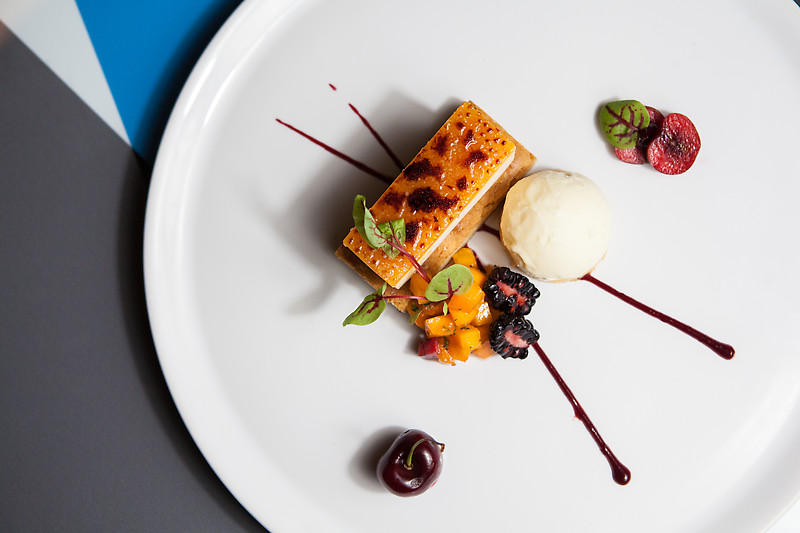 How would you describe your cooking?
I have a wide range of styles which I can employ with my cooking, I was trained in classical European techniques, but I really gravitate toward flavors familiar to me. Being raised in Hawaii, exposure to multicultural ingredients, and primarily Asian techniques and foodstuffs has had a large influence on my cooking styles. I really enjoy cooking fresh seasonal food, presented simply or in a contemporary manner.
What's your favorite food memory?
So many food memories to choose from it really depends on the type of experience. From being with special people, in very special places, to working with amazing ingredients it is hard to choose any single one memory. Growing up on a coffee farm and consuming directly what the land produced are very comforting memories. The most unique dining experiences I have had were in Asia. This includes Thailand's food stalls, Singapore's Nonya cuisine, and Seafood in Tokyo.
You grew up in Hawaii and the first part of your career was spent there, what have you brought with you to Seattle?
A good understanding of connecting with diverse cultures, through people and food.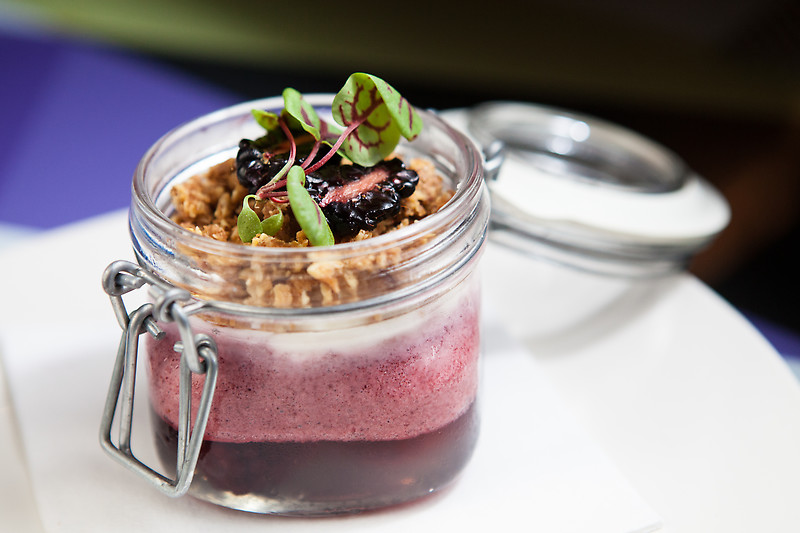 What is special about Hawaiian cuisine compared to the coast?
Being raised in Hawaii can expose you to many cultures and cuisines. A lot of relationships and experiences as far back as I can recall were centered around food. There is a very different feel on the coast maybe it's because most of my family is back in Hawaii?
You are using a lot of local and organic produce at Trace, do you have a favorite that you look forward all year?
I get excited about all the seasonal ingredients that are found here. Being from Hawaii where there was only one season, you take for granted what is abundant year round.
It's got to be rhubarb I look forward to the most, because that signals spring and the start of more great produce to come.
What is your creative process like? Where do you start when you're creating a new menu or dish?
Creativity comes to me in many ways. It can start by quality ingredients or drawn from one of many culinary experiences. My creativity can be prompted and inspired by people, cookbooks, celebrity chefs, dining experiences, media, travel, and even my own cooks.
It usually goes something like this: I start with the star of the plate like protein or vegetable. Then I figure out how I want to serve it. I draw from past experience and I'll prepare the dish so I can taste it. (along the way, cooking methods, sauces, accompaniments, portions, and presentation will make its way to the plate.)
Upon eating it, I'll decide if it needs work, it's perfect, or most likely start on the second evolution of the dish. I'll repeat this process 2, 3, even 4 times or more until I settle on what works for the situation. Eating and thinking about it along the way. Rarely is it ever accomplished in one shot!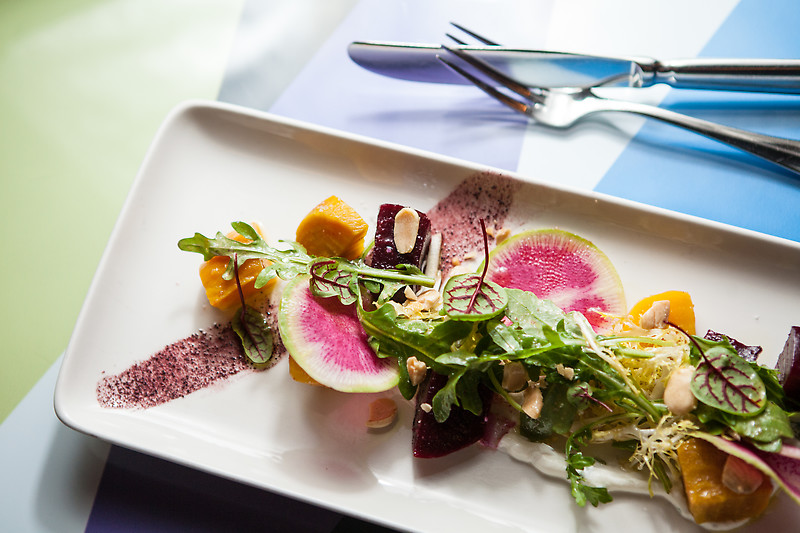 Do you have a favorite food country besides the US?
I really love Japan. I was fortunate to work and live in Tokyo for a while. Exploring the city's markets, izakayas, and restaurants really made me appreciate food on a whole new level. The amount of care and thought that goes into preparation, storage, and packaging really is quite amazing. Quality of food in that city is unbelievable.
What is your favorite thing to do on a day off work?
I love being with family and the outdoors, fishing, boating and snowboarding.
Do you have a guilty pleasure in food, and if so what is it?
Ice cream, I usually eat way too much!
Who do you think we should interview here at Ateriet?
Wade & Michelle Ueoka of MW Restaurant an amazing duo.
Thank you Steven Ariel for your time and keep making great food.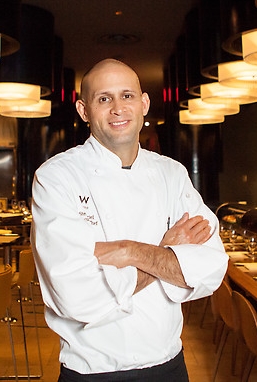 Name: Steven Ariel
Age: 45
Birth city: Honolulu, Hawaii
Current city: Seattle, WA
Education: Associate Science Degree in Culinary Arts
Previous profession: None
Favorite quote: "Your Character is what you do when no one is looking"
To keep up with Steven Ariel and what's going on at Trace you should of course follow Trace at Instagram, find them @tracesea, if you're more into Twitter you can connect there @TraceChefSteven and @TraceSeattle. You can of course also like Trace on Facebook and check out the Trace Website. You can read more about Trace Restaurant and W Hotels below.
About Trace Restaurant
Trace Restaurant is set inside the W Hotel in the heart of downtown Seattle. The restaurant is led by Chef Steven Ariel where he is serving up contemporary inventive dishes with a focus on local ingredients. There is also a 10-seat sushi bar that serves sustainable seafood.
Besides great food there is also the Trace Bar where hand-crafted cocktails and regional distilleries and wineries are in focus.
Trace is located on 1112 4th Avenue in downtown Seattle, reservations can be made at the Trace website.
About W Hotels
W Hotels is an international hotel chain that was started in 1998 with the first W Hotel on 49th and Lexington in New York City. Since then W Hotels have expanded to over 60 different hotels in more than 30 countries all over the world. Each hotel is uniquely inspired and designed by its destination. Each W Hotel offer signature restaurants and bars that is not only aimed at the guest but for locals as well.
About Ateriet's Chef Q&A
Chef Q&A at Ateriet is my way of giving great chefs the respect they deserve. I interview chefs from all over the world with the stuff I want to know. If you know a chef I should interview or have any other suggestions don't be afraid to let me know, just leave a comment or send an email. You can read my other Chef Q&A's here or explore all these great chefs and restaurants in my Chef Q&A Map, you'll find it here.