Meet The Chefs Behind Villanos en Bermudas in Bogotá, Colombia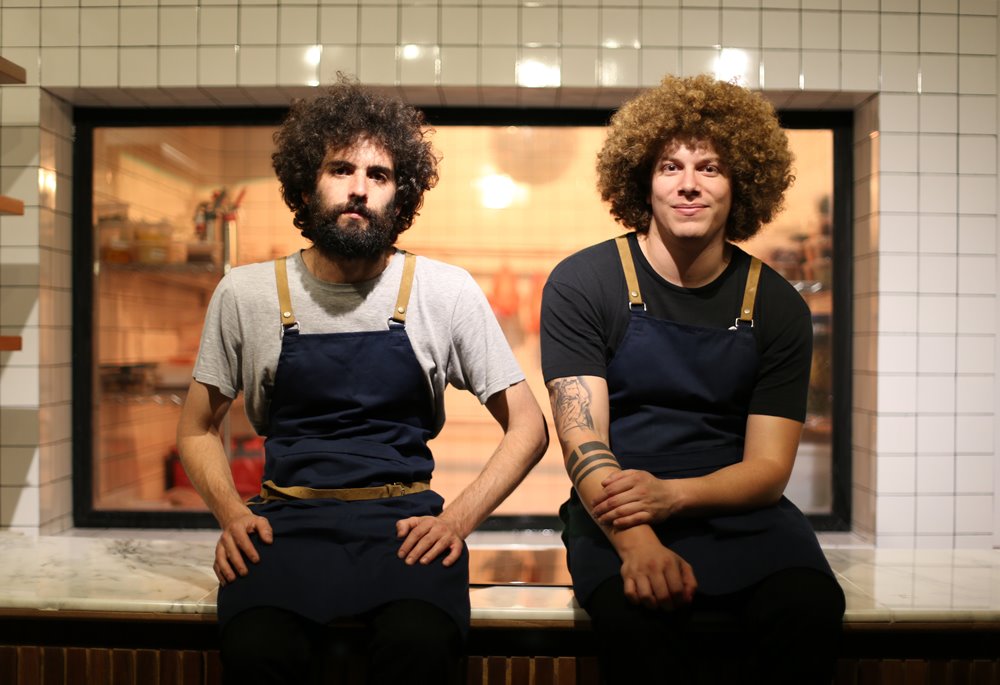 Nicolás López from Argentina and Sergio Meza from Mexico has spent years working and cooking at top restaurants all over the World. Now they have joined forces with their new restaurant Villanos en Bermudas in Bogotá, Colombia. Meet them in my Chef Q&A where we talk cooking in Colombia, how this all happened and their favorite thing on the menu.
Villanos en Bermudas translates to Villains in Bermudas, that name came to Nicolás López out of the blue one day. Now it has become one of the hottest restaurants in Colombia. Since opening a little over a year ago the restaurant has been named one of the top 50 Restaurants in Latin America and become part of the restaurant boom in Colombia. But how do two Chefs from different parts of the world end up opening a restaurant in Bogotá, let's find out.
One chef from Mexico and one from Argentina opening a restaurant in Colombia. How did you meet and how did this happen?
Nicolas: It was my decision, I met the two initial partners by chance, we connected and simply decided make this happen. None of us had been there before, it was not a plan to open in Bogota, we only thought it was ideal at that time and it turned out well. Then I asked Sergio to join and without hesitation he did.
Was there any special reasons why you chose Colombia or could you have opened the restaurant anywhere in the world?
Like we said, it happened by chance. As it turned out an interesting and very funny chance. We've noticed that we've gotten more attention here because we are foreigners, that's what makes people curious.
Also, Colombia sits right in the middle of this continent and it would be different to open in Europe. Both negative and positive, there we could have competed with the big ones, on the other hand, we would not have gotten known as quickly.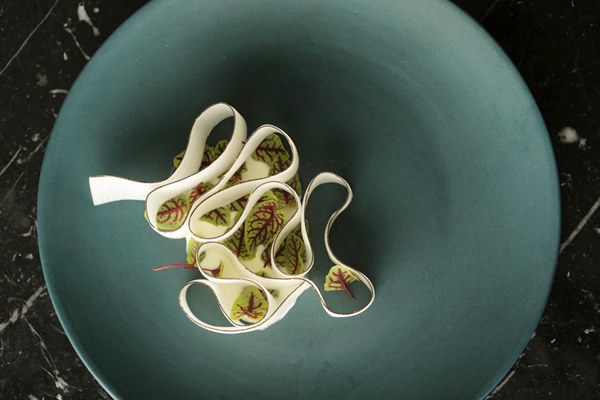 If you've would have opened anywhere else, where would that have been?
Undoubtedly in Europe. Sweden, Denmark, Holland or Norway, because of the type of cuisine. The reaction of the diners there would be interesting. Spain and France would be safer but also interesting.
Do you think it's only a good thing to be working so much abroad or is there a risk that you might lose touch with your "original" food culture?
In the end, our food is a result of several trips and places where we cooked. It is what we are. We respect where we come from, but at the end, it's a result of experiences and learning, which we think is good. In addition, to be honest, we are not nostalgic.
You call the restaurant Villanos en Bermudas – Villains in bermudas – or shorts. Quite an unusual name. Why?
Nico: That name just came up for no reason one day. After I came up with it we tried to give it a meaning, which was easy. We are doing what we want, saying what we think, always in a sympathetic way. So we really are "Villains but with good vibes". At first, I wanted it to be called "Allergic to stupidity" but the others didn't agree.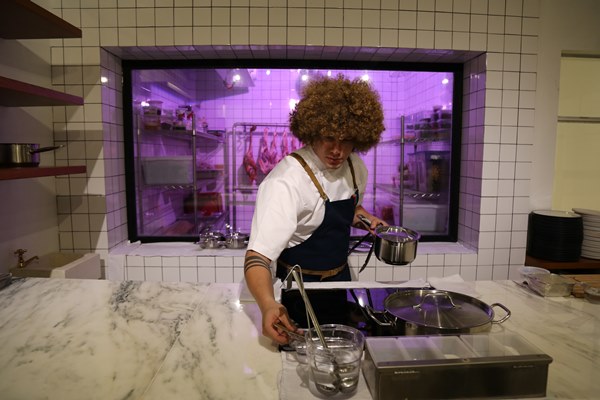 And how would you describe the restaurant?
Fusion cuisine between modern and classic. We are inspired by the classic cuisine of all the places we have visited, using both simplicity and modernity. Often just three ingredients and defined flavors. In summary: Modern, unstructured, in a great environment where we are taking care of the details.
Why only three ingredients?
That wasn't planned but we simply don't use more in one dish. Sergio used to add more but he kind of went this way too, so without planning for it we have kept it.
So it's a minimalist cuisine, respecting the product; based on the classic kitchen, taking it to the purest and cleanest state. It's more about combining products than a lot of preparations.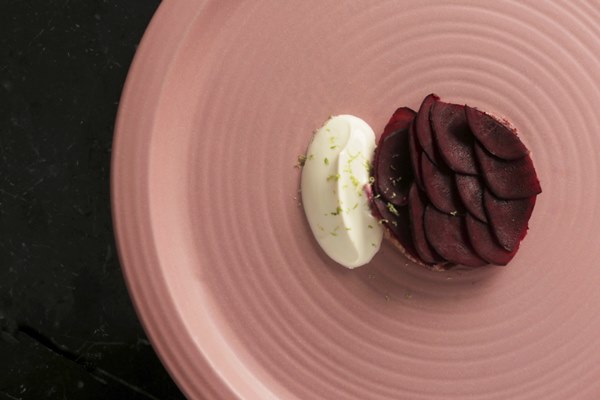 Have you found any great products in Colombia?
The fruit here is the best.
Are there any ingredients that you never use?
Octopus and salmon. Because they are "prostituted" ingredients, unfortunately. And also because in Bogota we don't have good enough quality to consider using them. We are not against either of them, but we do not include them.
What is your favorite dish on the menu right now?
Mashed potato with suckling pig and grated goat cheese, and the dessert of sunflower seeds ice cream with roasted cauliflower and cape gooseberries.
The restaurant has been a success from the start and you've made the Latin Americas World's 50 Best List very quickly. How do you feel about lists like that and do you think they are Important?
It's like any list. It has both positive and negative parts. Lists are great material for opinion, criticism and debate, but it helps us. If they didn't exist, we wouldn't have been so known or had the chance of a global impact.
Before, it depended on recommendations from friends or paid press releases. Now lists help to position restaurants in the mind. For us being among the top 50 out of thousands of places will always be positive.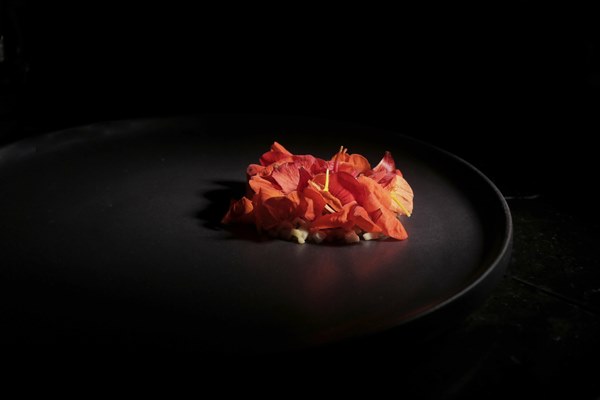 And has it helped?
Yes, it helps. We have gotten more exposure. People who didn't dare to come now want to, even if it's just out of curiosity. And of course, that gives us more stability.
People often have opinions about lists like those, do you care about that?
No, we won our place on the list because we have worked for it. We haven't paid for it. Critics should try to do better than us. It is very easy to criticize what others do. And "That someone doesn't like Picasso, doesn't mean that Picasso is bad."
We've worked for this for 12 years, traveled and working, days of not having money to eat. Now we've found investors who want us to tell our story, no lies, no flowers. That's what many don't understand. We've worked for all of this, it was not given to us.
You have lighter, less formal and more fun approach to fine-dining. Do you think this is the future of fine dining in general amongst younger chefs and restaurateurs?
There have to be all kinds of fine dining. Some details in our case would be only extra expenses. But of course, there are places where it helps to approach the perfection of service. There is space for everyone. "You can't forget classical music although now there is house music." We cook, we do our best, with a relaxed but effective service.
Has it been very difficult to adapt the concept to Bogotá?
Yes, it has, we've just been opened for little over a year. We haven't had years of forming our team, or personal with dreamy CVs. We are in a place that has just started to enhance its cuisine, where the workforce is complex and we even had to struggle to get ingredients.
And when people who know about gastronomy or that is used to visit different restaurants around the world comes to Villanos en Bermudas, get surprised. It's not easy but it helps us to stand out because people can see that we deliver at a high level. The concept of fine dining isn't that strong in Colombia, but we are part of a new "fine dining trend" that fits perfectly and stand out.
What made you want to become chefs?
Nico: I always liked to eat well. My grandmother cooked very well and then the desire to be independent made me want to learn to cook. First I learned to cook what I liked to eat and then I started to move forward. I also saw an opportunity to get good work and that encouraged me of course.
Sergio: Food and cooking always seemed interesting to me.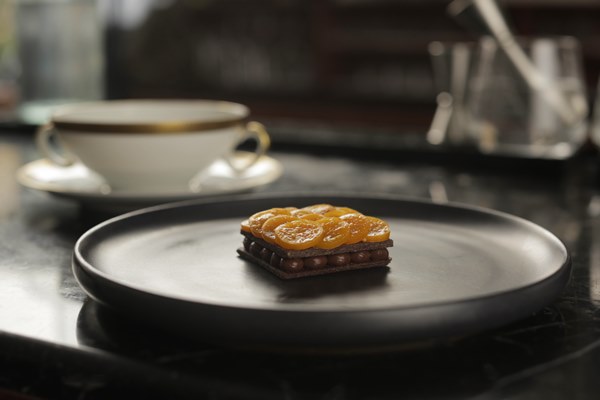 Did you ever consider doing something else?
Nico: Design or architecture but I am very bad studying. So mine was always cooking. However, I'm highly involved in both the interior and graphic design of the restaurant. I also have two clothing brands, one with restaurant clothes and one with menswear. It's fun to do and you'll get to create something else and I get an outlet for my ideas.
Sergio: I was set to become a physicist. I'm good at math and science.
Do you have a guilty pleasure in food?
Nico: I like a lot of ceviches, aguachiles. I love them. And sandwiches, I eat them a lot.
Sergio: I always eat shitty food on my days off, unless I'm traveling. I don't believe in guilty pleasures. If you enjoy something, just enjoy it.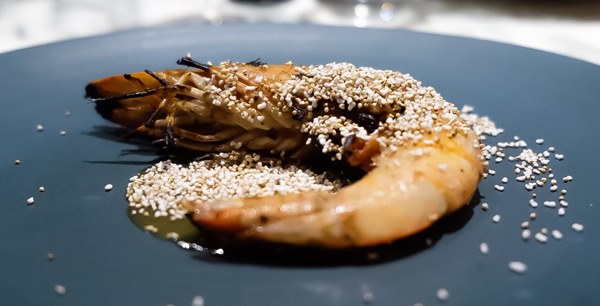 Do you have another passion besides food, something that you do on a day off to do something else?
Nico: I paint. Abstract art. I sell some and have some in the restaurant.
Sergio: I like learning languages.
What is your favorite culinary destination?
Nico: Spain. Peru. Mexico, Argentina. I think that more than a destination, I like places where gastronomy is appreciated. I'm very radical in some things but not with favorite things.
Sergio: Mexico. Doesn't matter if that's my home country. I never get tired of the food.
Who do you think I should interview?
Nico: Alvaro Clavijo from El Chato.
Sergio: Kobe Desramaults.
Thank you Nicolás and Sergio, keep cooking! More about Villanos en Bermudas below.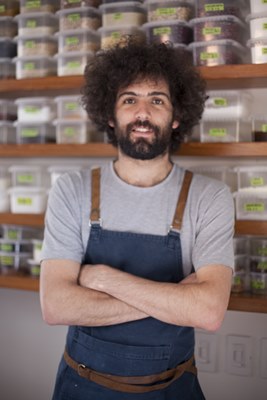 Name: Nicolás López
Age: 35
Birth City: Salta, Argentina
Current City: Bogotá, Colombia
Education: Cooking courses
Previous profession: None
Favourite quote: "Be sure that your asshole face is always less than your reality" (Sorry, this makes no sense in English)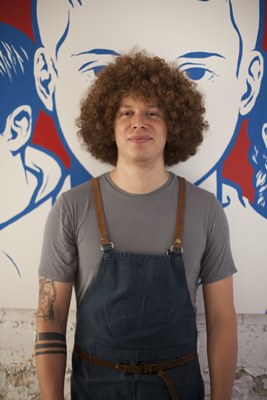 Name: Sergio Meza
Age: 28
Birth City: San Luis Potosí, México
Current city: Bogotá, Colombia
Education: Escola Bellart, Barcelona
Previous profession: None
Favourite quote: "Never drive faster than your guardian angel can fly"
About Villanos en Bermudas
Villanos en Bermudas is located on Calle 56, 5-21 in Bogotá. In a three-story building, Chefs Nicolás López and Sergio Meza offer a daily 7-course dinner based on local ingredients. On the first floor you'll find the main dining room of the restaurant, move up one level and you'll find yourself in a lounge where you can enjoy equally creative cocktails to match the food. Move to the top and you'll find the kitchen including a bar and miniature dining room with one table. Visit Villanos en Bermudas online for reservations, to get a glimpse of what's going on otherwise make sure to check them out on Instagram and Facebook.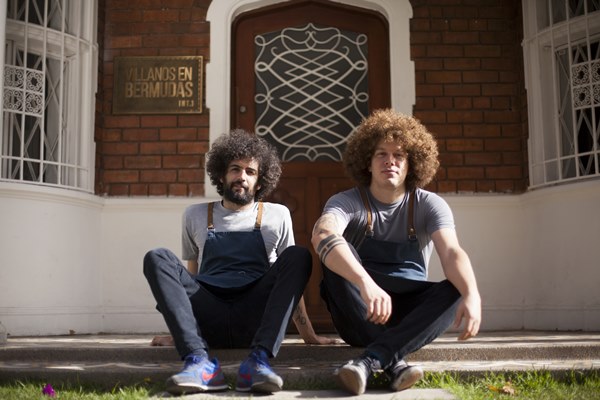 About Ateriet's Chef Q&A
Chef Q&A at Ateriet is my way of giving great chefs the respect they deserve. I interview chefs from all over the world with the stuff I want to know. If you know a chef I should interview or have any other suggestions don't be afraid to let me know, just leave a comment or send an email. You can read my other Chef Q&A's here or explore all these great chefs and restaurants in my Chef Q&A Map, you'll find it here.