Chef Q&A with Atsushi Tanaka of Restaurant AT in Paris, France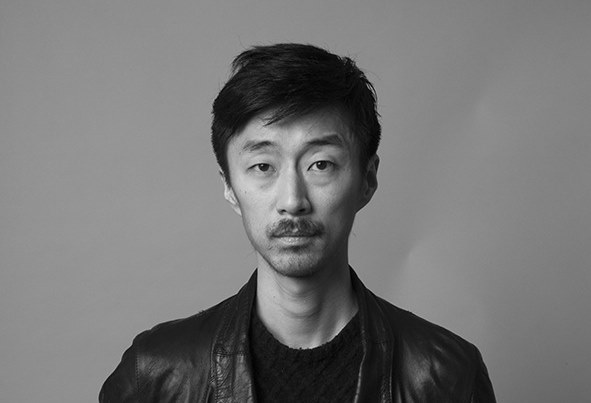 Atsushi Tanaka is the Chef and owner of Restaurant AT in Paris. Atsushi opened his restaurant in the beginning of 2014 and it has set a mark on the Paris dining scene from day one. Born in Japan and trained by some of the very best chefs in Europe Atsushi are on the way to greatness in the culinary world. We got the chance to ask Atsushi some questions about his favorite food memories, his love for skin contact wine and how he feel about social media. Keep reading.
Have you always wanted to work with food?
Yes, ever since I was five years old.
Why? What happened when you were five that made you so sure?
I started watching my mother cook when I was only five and my parents took me out to restaurants. I got more interested when I was watching foreign chefs on TV and I guess it all went from there.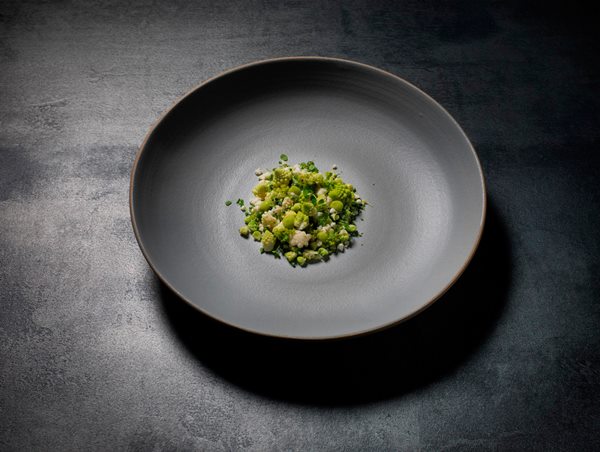 What's you favourite food memory?
My favorite memory is Restaurant Blanca in Brooklyn, New York. The concept is only 13 seats with 21 dishes and they have 2 Michelin stars. But the atmosphere is still very casual, they even play hip-hop and rock and the food is delicious. A really interesting restaurant with a unique concept.
What is your favorite ingredient at the moment?
Beetroot and Hinoki.
Why? What makes them special to you?
They are both ingredients that I haven't cooked with before. And I found they are really compatible with the unique flavor of milk. I use this combination in desserts ever since I discovered it.
What's your favourite thing to drink?
Skin contact wine (skin contact wine is usually a white wine made with the same technique as a red wine, with the skin left in the wine during some of the fermentation, editor's note.)
What do you like about it?
The feeling of lactic acid bacteria and the ripening sense, I discovered that it is really perfect in its own preference. I often choose skin contact wine since it's more fun.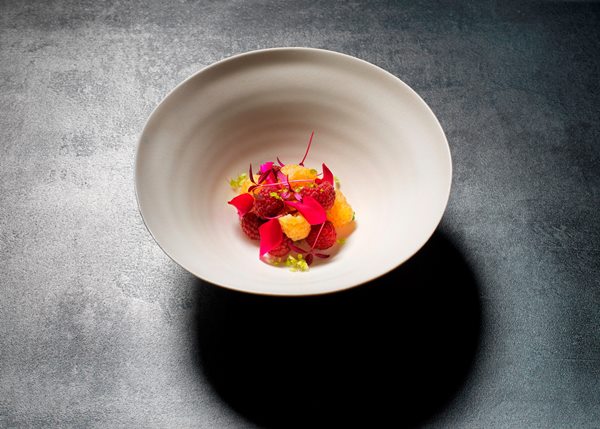 What inspires you in your work?
Color.
Why?
I'm inspired by the colors of ingredients. I think I'm able to think about the menu from an art, created and inspired by myself.
Describe your style of cooking?
Contemporary creative nature cuisine.
You and the restaurant have a big following on social media, how do you feel about that? Is it only good or are there bad sides to it as well?
Social media is very good for communication, it's great when people from all over the world can see our food on Instagram for example.
The bad side is that things can get to common, the trends of the times can become too similar and it can be hard to distinguish what is a trend and what is personal cuisine.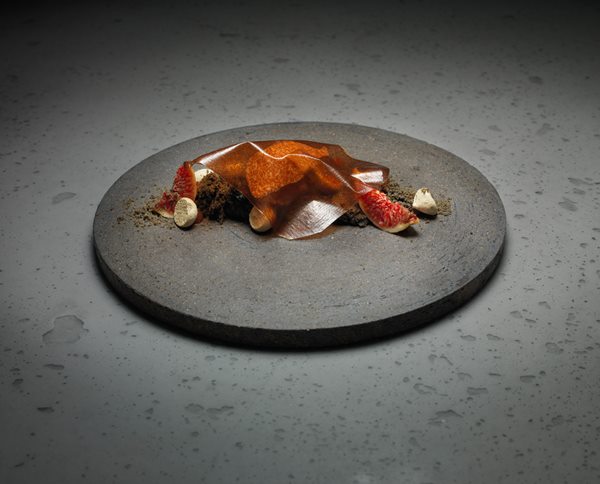 Your plating and presentations are very artistic, is this something you discovered when becoming a chef or have you always had an artistic side?
I just like things beautiful, but it might come from when I had a big interest in fashion when I was younger.
Who do you think we should interview here at Ateriet?
Esben Holmboe Bang of Maaemo in Oslo, Norway.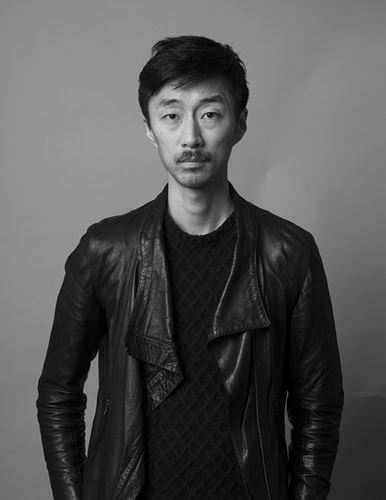 Name: Atsushi Tanaka
Age: 34
Born: Hyogo (Japan)
Current city: Paris
Education: High school
Previous restaurants: Pastorale, Quique Dacosta, Pierre Gagnaire
Current restaurant: Restaurant A.T
Thank you for your time Atsushi and keep inspiring us.
You can keep up with Atsushi Tanaka on Instagram at @restaurant_at (@restaurant_at) and at Facebook, just hit like. To make reservations and see stunning images of some more of Atsushi's food go to www.atsushitanaka.com.
More About Atsushi Tanaka and Restaurant A.T
Atsushi was born in Japan but have trained under some of the best chefs in Europe before opening Restaurant A.T. They include Pierre Gagnaire in Paris, Quique Dacosta in Alicante, Sergio Herman of Sluis as well as some of the top Nordic Restaurants like Geranium in Copenhagen and Frantzén and Oaxen Krog in Stockholm.
With such a diverse training Atsushi's cuisine is neither Japanese, Spanish, Nordic or French. His cooking is light and every dish on the menu tells a story. The flavors might not be Japanese but the artistic platings and creativity in colors does take some inspiration from Atsushi's heritage. The best way to find out without actually eating it is to take his own words for it "impossible" or stick with his answer in our Q&A, Contemporary creative nature cuisine.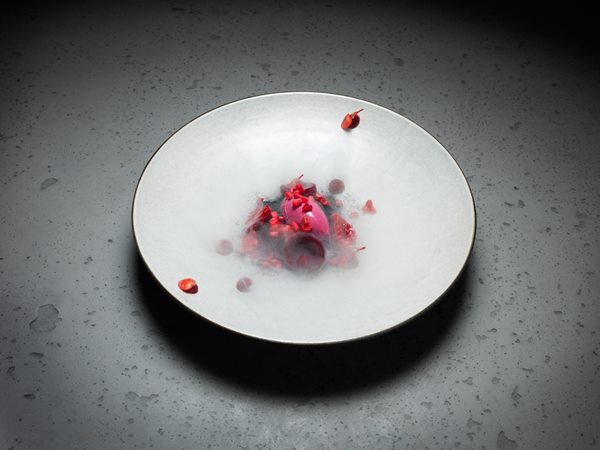 Restaurant A.T
Atsushi Tanaka opened Restaurant A.T in march of 2014 in Paris Latin Quarter. The restaurant is open tuesday to saturday for lunch and dinner and have been getting great reviews since. Among some it has been named "One of the 12 coolest places to eat in 2015" by Forbes Magazine.
Restaurant A.T is located on 4 Rue du Cardinal Lemoine, 75005 Paris. For reservations and inquiries visit www.atsushitanaka.com.
About Ateriet's Chef Q&A
Chef Q&A at Ateriet is my way of giving great chefs the respect they deserve. I interview chefs from all over the world with the stuff I want to know. If you know a chef I should interview or have any other suggestions don't be afraid to let me know, just leave a comment or send an email. You can read my other Chef Q&A's here or explore all these great chefs and restaurants in my Chef Q&A Map, you'll find it here.