Chef Q&A with Virgilio Martinez of Central Restaurant in Lima, Peru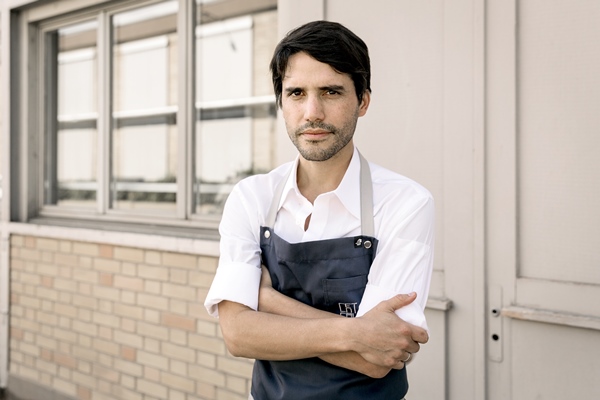 Virgilio Martinez is the Chef at Central Restaurant in Lima, Peru where he has taken Peruvian cuisine to the highest level. With Central Virgilio Martinez has created a menu based on the different altitudes of Peru's diverse landscape that uses ingredients that you can't find anywhere else. In the process Central has been named the best restaurant in Latin America and the fourth best in the world.
We asked Virgilio Martinez on where he finds inspiration, how they work with the unique produce of Peru and of course, who is his favorite skateboarder? Keep reading to find out.
Have you always wanted to work with food?
It's always been something I loved, and not only working with the ingredients but also having a strong connection with nature. It's a luxury to be able to work with something that you really enjoy.
How would you describe your style of cooking?
That's a hard question to answer in just a few sentences. The main focus is the biodiversity of the different ecosystems depending on the altitudes in Peru. We use products from all the different parts of Peru. The Amazon, the Andes, from the ocean and lakes. It's a very diverse cuisine with ingredients that sometimes can be completely unknown, so we have to work hard with learning the ingredients and developing ways to use them.
It's an emotional cuisine, I call it that because we want to give our guests a sense of place, that what we serve is something unique. Each altitude of Peru has its own ecosystem, we focus on making dishes that come from these different ecosystems.
In our tasting menu our guests can experience 18 different ecosystems where each serving is something you have never had before. From the highlands to the sea and back through the Andes and Amazon.
When it comes to style we are not very technical and there are no special effects. We try to keep it simple and natural. But we are of course open to use new techniques when necessary.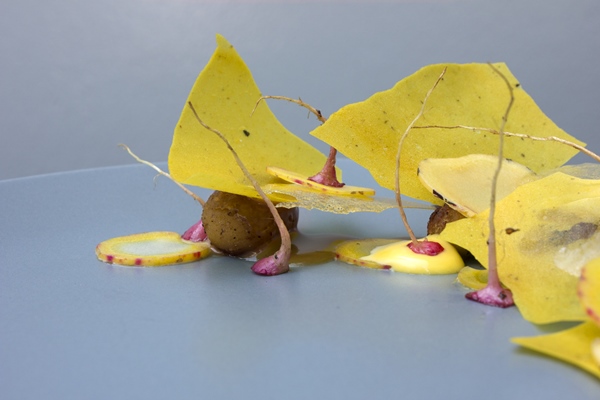 You are very involved with finding the unique ingredients of Peru, is there a certain ingredient that you use at the moment?
Right now we are focused on different herbs from the Andes, each one is unique and we have found ingredients we have never heard of before. We are also working with fruits and other things from the Amazon.
As I understand it you have a special way of treating you water at Central, can you tell us a bit more about that?
We got concerned about the origin of our water and its quality, we don't want to buy water from other countries. So we use reverse osmosis to purify the water and then we can use it for drinking, cooking and cleaning vegetables.
From where do you take inspiration when creating new dishes?
The starting point is our exploration trips where we go and experience the beautiful landscape and search for new ingredients and meet new people. During these trips I always take notes to help remembering as much as possible.
When we return to the kitchen we use the experience and start to create something.. we feel a lot of pressure that we need to communicate the place we have visited. But at the same time we have to deliver delicious food and great service. So when you think about inspiration sometimes you have to see if what you find works or can find its room at the moment.
Time and place inspired me a lot.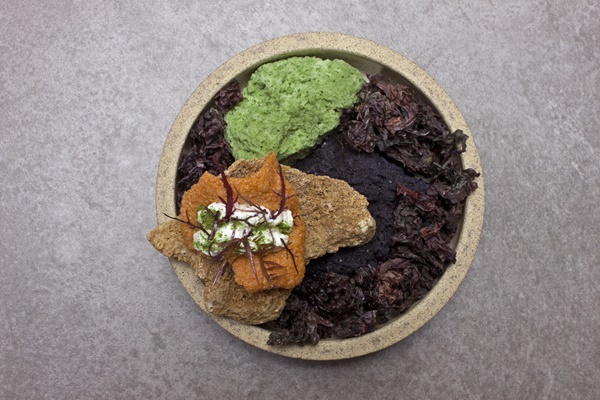 You have a background in Skateboarding, do you think you can use that in your food? Meaning being creative and not necessarily being bound to rules like in many other sports?
For me skateboarding was a way to escape the rules, I wanted to do something where I was independent and at the same time really enjoyed. I do use it in cooking, not like the technique or anything but in some ways it can be a sort of performance.
What I also like about it is the feeling of being a team, you skate individually but are part of a tight group, the same way you are in the kitchen. In the kitchen teamwork is essential, you have to both be and feel a part of it.
There are many former skateboarders who have gone on to becoming very successful in other creative areas like design, food and music. Why do you think that is?
I have seen so many skaters that have become successful in other areas. When you skate you are focused on many things at the same time, new tricks, styles and performances. And you commit yourself to do something you never done before perfect. You also know the streets where you listen to music, see fashion, design, meet people and develop other senses.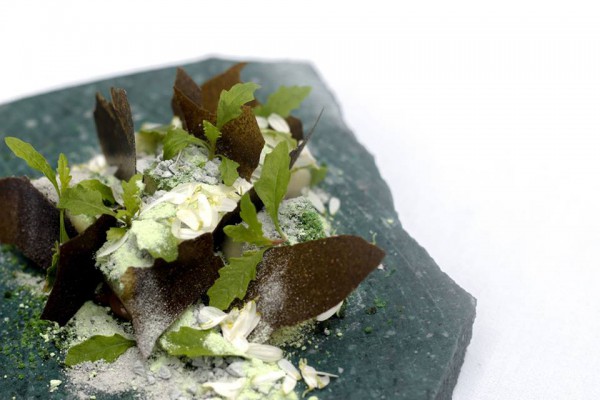 I saw another interview with you where you named Hokus Pokus as the best skateboarding video, as a former (but crappy) skater myself I totally agree, but do you have a favorite skater?
Ha, ha that's honest to say that you are crappy, first of all congratulations on being a former skater. For me Hokus Pokus had a big impact, in those days it was almost impossible to find any skateboarding videos in Peru so when I first got to see it I was amazed. (Read more about the film Hokus Pokus below).
When it comes to skaters there are many. I really liked Rodney Mullen but it took a while for me to understand his style because he was so avant garde. I also liked Chad Muska, Eric Koston and Mark Gonzales.
Central have climbed fast and is now ranked as number four in the world and named the best restaurant in South America, have this changed how you work in any way and how do you feel about awards like those?
Awards are good because they give some visibility and recognition, people know where to find you and that is good. I remember when we had no guests and that wasn't very nice, now people know who we are.
But we don't work for awards, they come if we can manage to meet the expectations of our guests and because of all our hard work.
I think we are evolving as a concept, as a restaurant, how we cook and what ingredients we use. We are constantly evolving and will continue to do so.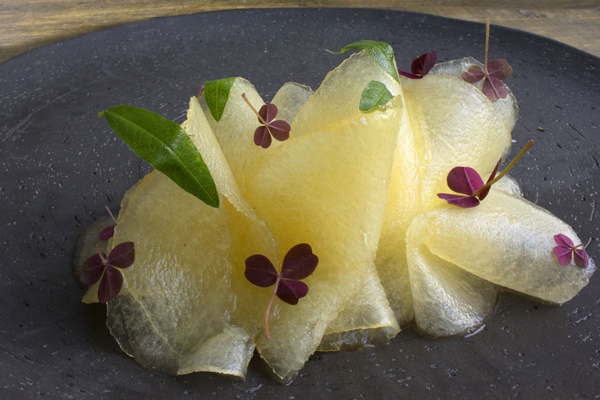 You now have successful restaurants in both Peru and London, are you thinking of expanding to other countries as well?
For me Peru is important and I plan to stay in Peru and Central. I just can't see myself out of Peru, this is home.
We have a plan of opening something in Cusco, Peru with something different, it's on high altitude so maybe something with flying like a concept. The restaurants in London could be replicated in other cities, those are more casual and the focus is about understanding Peruvian cuisine in a easy and simple way. We have a very strong team in London so maybe we could expand in the future. Over there the team is everything and the concept really doesn't depend that much on unique Peruvian produce, the flavors and concept is clear.
If it's my first time in Peru, what is the one thing I can't miss?
The first thing is  to go to a cevicheria in a popular market.
Who do you think we should interview here at Ateriet?
Chef Ben Shewry  (click for the interview with Ben).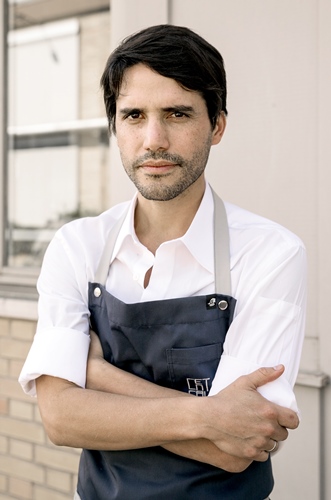 Name: Virgilio Martinez
Age: 38
Born: Lima, Peru
Current city: Lima
Education: Le Cordon Bleu
Previous profession: None
Favorite quote: Cuanto mas responsable te sientes , mas auténtica es el alma que tienes, la responsabilidad es tu alma – Osho
The more responsible you feel, the more authentic is the soul you have. Responsibility is your soul. – Osho.
Thank you Virgilio for you time and keep exploring.
To keep up with all exciting things going in with Virgilio Martinez you can follow him and Central at Facebook, Twitter and Instagram. Read more about Virgilio Martinez restaurants below.
About Central Restaurant
Central Restaurant was opened in 2008 by Virgilio Martinez. The food is modern Peruvian. There is one regular menu as well as a tasting menu called Mater Elevations that is based on the different ecosystems of the altitudes of Peru. Central has been named The Best Restaurant in Latin America several times and is currently ranked at number four at The World's 50 Best Restaurants.
Central is located on Calle Santa Isabel 376 – Miraflores, Lima, Peru. More information and reservations can be made at the Central website.
About Lima London
Virgilio Martinez and his business partners the Gonzales brothers run two restaurants in London, Lima Fitzrovia and Lima Floral. Robert Ortiz is the head chef at both London locations. In 2014 the original Lima Fitzrovia was awarded its first Michelin Star.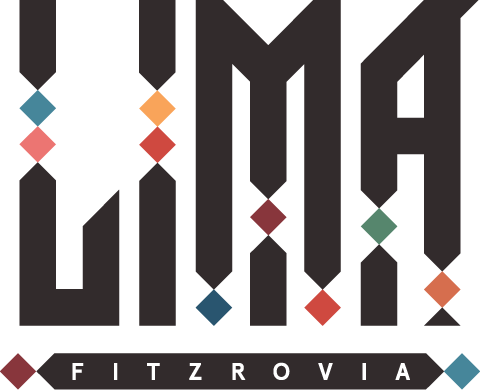 About Hokus Pokus
Hokus Pokus is a classic skateboarding film released by H-Street Skateboarding Company in 1989. H-Street was one of the first skateboarder run skate companies. The film Hokus Pokus together with H-Street's previous film Shackle me not is considered some of the most influential skateboarding films of its time.
About Ateriet's Chef Q&A
Chef Q&A at Ateriet is my way of giving great chefs the respect they deserve. I interview chefs from all over the world with the stuff I want to know. If you know a chef I should interview or have any other suggestions don't be afraid to let me know, just leave a comment or send an email. You can read my other Chef Q&A's here or explore all these great chefs and restaurants in my Chef Q&A Map, you'll find it here.