Meet Chef Tracy Chang of PAGU, Cambridge, MA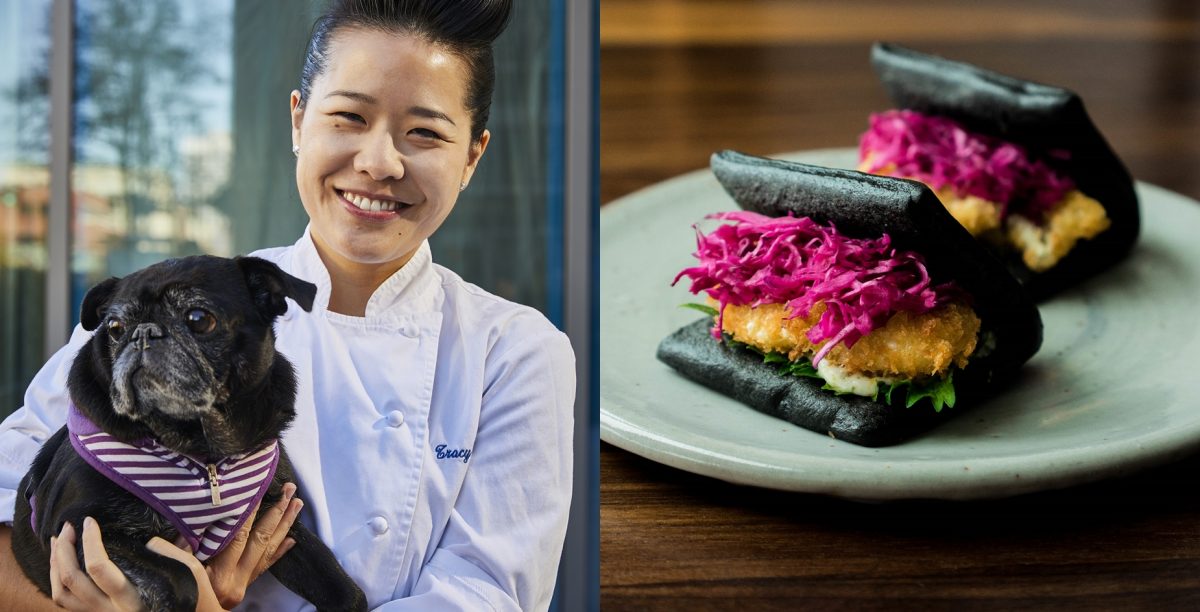 Meet Chef Tracy Chang of PAGU Restaurant in Cambridge, MA. We talk becoming a chef, how her roots have influenced her cooking and much more, keep reading.
Tracy Chang is the owner and Chef of PAGU Restaurant in Cambridge, MA. With a diverse background from Spain, Japan, Taiwan, and France she has created a personal restaurant with influences her vast experience in food.
You come from a diverse background, growing up with Japanese roots, studying cooking in France and then working in Spain before landing in Cambridge. With such great experiences in food, what do you serve at PAGU?
PAGU is intended to be an extension of my kitchen and of my living room. Everyone always asks "what concept is PAGU?" It's not a concept, rather a home.
The flavors, recipes, techniques are mainly from Spain and Japan, since I trained primarily in those two cuisines. There is also influence from Taiwan, given my Taiwanese heritage, and on the sweet side, from France, since I trained pâtisserie in Paris.
Folks may say "fusion", but fusion in my experiences has often been an excessive layering of flavors, without much rhyme or reason. The dishes we create draw from the techniques and flavors of the aforementioned cultures, and we intentionally try to subtract or add, and we add only if we believe it is necessary, and better for the dish. We question everything we do, asking "why", so everything is there for a reason.
e.g. The curry crab croquetas celebrate Spanish and Japanese cuisines. Spanish cuisine has croquetas, fritters made from bechamel (butter, flour, milk), battered with egg, flour and breadcrumbs.
Japanese cuisine has korokkes, fritters made from potatoes and protein (crab, chicken, pork, lobster), battered with egg, flour and panko, Japanese breadcrumbs; sometimes the filling has curry.
Our version of curry crab croquetas celebrates both cuisines. We use a potato base for the croqueta, and add crab, curry, coconut milk, and olive oil, and we serve it with an alioli. Traditionally alioli is Catalan and has olive oil + garlic. Ours is made with olive oil + garlic + lactose-free milk. It's a technique and recipe I learned in Spain. When we designed this dish, we tried making alioli (traditionally); we tried making the croqueta with a bechamel base, and this confluence of the two cultures, and the techniques is where we landed.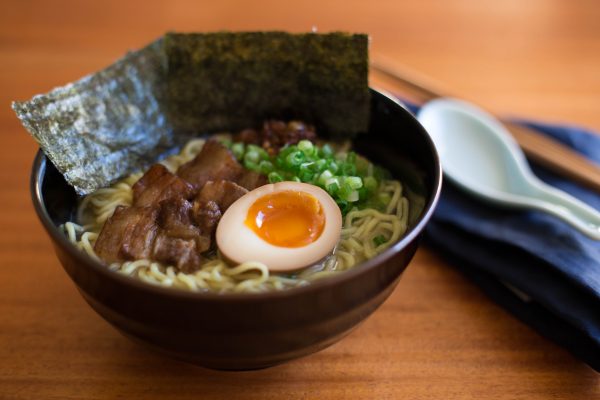 How do you work with the beverages for the food, do you have a certain focus or special drinks you like to serve?
The beverages, like the food, celebrate a lot of Spanish and Japanese offerings, such as sake, sherry, cava, cider and vermouth. We also have local items like Dovetail sake and Shacksbury cider. We like to serve beverages that pair well with the food, such as effervescent, high acidity, high minerality.
Our menus also follow the mantra "Things that grow together go together." Two examples of this are: Txomin Etxaniz Txakolina goes with Boquerones (Spanish white anchovies, cured in vinegar) because they are both from the same region of Basque Country, Spain, in Getaria. Also, Curry Crab Croquetas pair nicely with Albariño from Rias Baixas, Spain.
It's not just a restaurant is it? It's also a café and a bakery, tell us more?
We're now open Monday-Friday for breakfast, lunch and dinner. Saturdays we do brunch and dinner. Sundays are our "day of rest", but really we're recipe testing in the kitchen, and prepping in the bakery for Monday.
For years prior to opening, I walked around this neighborhood, held many a dinner party, pop-up, and asked people what they wanted, what they craved. During construction, we even stuck Post-Its on the outside windows and asked questions to encourage passersby to jot their ideas.
The restaurant + cafe + bakery is essentially an extension of my living room, a place for people to feel safe, to enjoy at almost any hour, and look forward to meeting and making new friends in the neighborhood.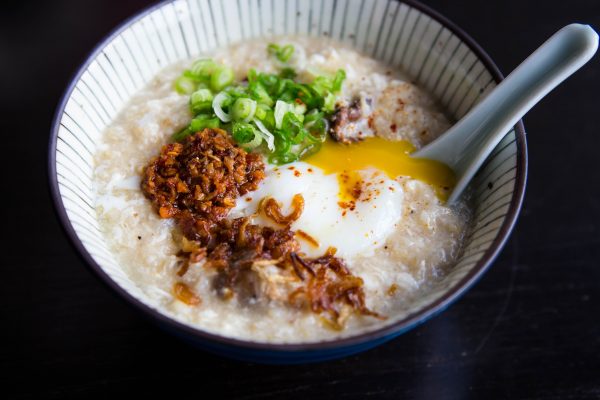 Becoming a chef was not your first choice, what did you start out with?
I was pre-med for some time and thought I would become a doctor. My father is a pediatrician and helps people all the time. I've always admired that about him and for some time, wanted to become a surgeon.
Through several job experiences, I became jaded by the system of medical care in this country, that we cannot offer it to those without insurance, even in a small clinic setting. Access to medical care should be a right, not a privilege. I didn't foresee being able to change that rule in my lifetime, so I wanted to work in an industry, and create an environment that provided for people from all walks of life and wasn't restricted by so many laws and regulations.
What made you do the switch to the kitchen?
See above. I always dreamed to take over my grandmother's restaurant, Tokyo, since I was in grade school. After working various internships and jobs in different +more of what I was doing during my "spare time", which was cooking for friends and family, and hosting dinner parties. I applied to be a host at O Ya with the intent of working in their kitchen, but with no real idea of what it took to apply for that position.
With the help of my friend in advertising, I went to interview with a 23-page portfolio of dishes I liked to make at home. I volunteered to clean the bathrooms, dishes, anything, to gain restaurant experience. They let me "stage" as a prep cook for 1 month, and then I got a full time job line cooking. I never questioned again what I would do professionally with my life; I knew I wanted to "open my own restaurant."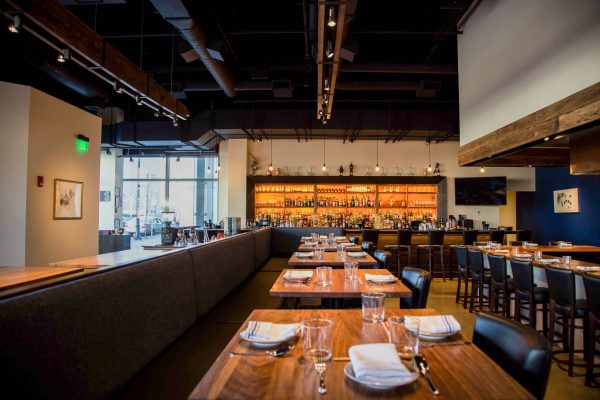 Besides all this you've also worked with the Harvard Cooking + Science program, how were you involved?
I was a teaching fellow with the program. Guest chefs came from all over the world, many from Spain, and I was responsible for helping them prepare for their public and student lectures.
It was a priceless experience because I got to learn the science behind their techniques, as well as their personal stories, since we spent short yet intensive time together.
Is that something you are still working with?
Yes, I try to be as involved as I can, by attending lectures, and still seeing the chefs, professors, teaching fellows, etc. If they ever need an extra pair of hands, an extra pressure cooker, I'm there. I'm like their "on call" chef now.
How is Cambridge as a dining area?
It's great! People are adventurous, open-minded, curious, and opinionated.
Do you have a guilty pleasure in food?
Potato chips. Cooked in olive oil. With sea salt.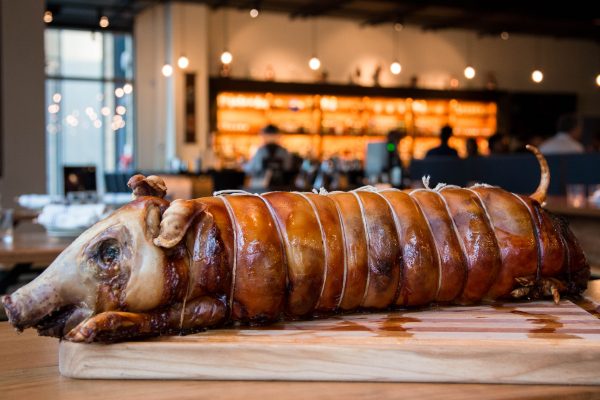 Do you have another passion besides food, something that you do on a day off to do something else?
I've been learning how to do handstands. Work-life balance taken very literally.
What is your favorite culinary destination?
San Sebastian, Spain.
Who do you think I should interview at Ateriet?
My friend, Erik Sun. He's a hunter, diver, chef, entrepreneur.
Thank you, Tracy, for your time and keep cooking. Do check out Tracy via Twitter or Instagram, more about PAGU below.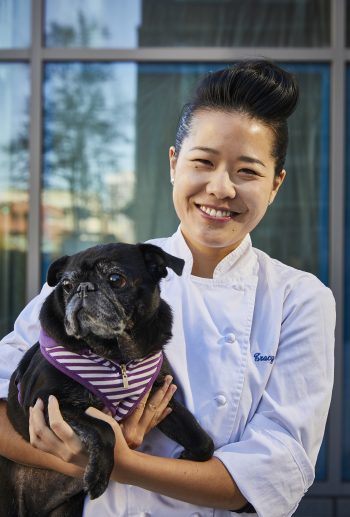 Name: Tracy Chang
Age: 30
Birth city: Boston, MA
Current city: Cambridge, MA
Education: Boston College B.S. Finance, Le Cordon Bleu Paris, 2 certificates in pâtisserie
Previous profession: Full-time pug lady
Favourite quote: "Brilliant rhymes with resilient."
About PAGU Restaurant
PAGU is a restaurant, café, and bakery in Cambridge, MA. There Chef Tracy Chang and her team offer a mix of Spain, Japan, Taiwan, and France, but with total balance between them all. PAGU is opened Monday-Saturday, from breakfast early in the morning on weekdays to dinners at night and brunch and dinner during Saturday. You can check out PAGU on Twitter and Instagram. For menus and reservations visit them online. PAGU is located at 310 Massachusetts Ave, Cambridge, MA.
About Ateriet's Chef Q&A
Chef Q&A at Ateriet is my way of giving great chefs the respect they deserve. I interview chefs from all over the world with the stuff I want to know. If you know a chef I should interview or have any other suggestions don't be afraid to let me know, just leave a comment or send an email. You can read my other Chef Q&A's here or explore all these great chefs and restaurants in my Chef Q&A Map, you'll find it here.