Chef Q&A with Matt Orlando of Amass Restaurant, Copenhagen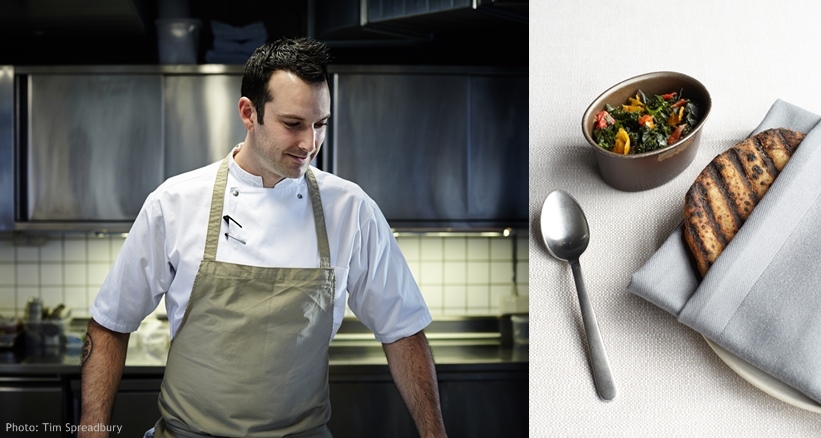 In our Chef Q&A with Matt Orlando of Amass Restaurant in Copenhagen, Denmark we talk about the creative process of food, where to travel for inspiration and what ingredients to look forward to this spring. Keep reading.
Matt Orlando has a found home in Copenhagen. After years spent at top restaurants like The Fat Duck, Le Bernardin, Noma and Per Se Matt Orlando set out on his own almost three years ago when opening his celebrated Copenhagen restaurant Amass. Amass has become one of the top restaurants in Copenhagen since opening, not an easy task in one of the most interesting restaurant cities in the world. At Amass Matt Orlando and his team are offering a seasonal menu based on mainly local ingredients and what the restaurant garden has to offer.
How did you become a Chef?
I started cooking at the age of 15.  When I was 21 I started working for a gentleman by the name of Francis Perrot in San Diego. He sparked something inside of me. After two years I moved to New York City and the real journey began.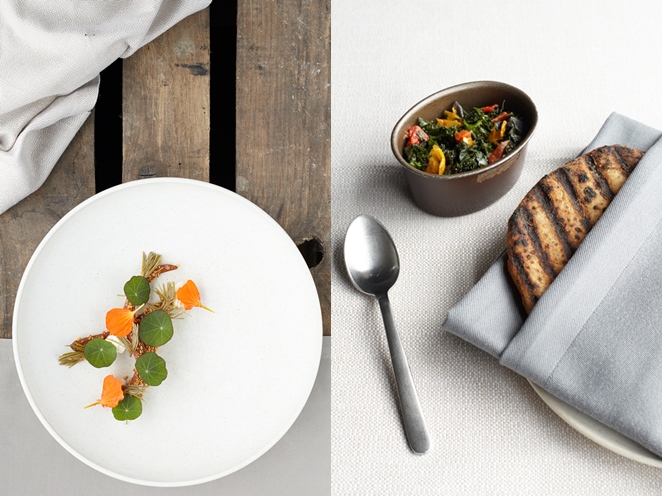 Your creations at Amass seems very simple, almost minimalistic only described with the names of a few ingredients. Is that a reflection of your cooking, keeping things simple?
I think it is more about respecting the product on the plate. There is a lot that goes into each dish behind the scenes. This is all done to lift the main ingredients on the plate.
What is your process like when creating new dishes?
I don't like test kitchens so all new dishes are created in the main kitchen. I personally think that a dish should be created in the environment in which it is served. 
We never decide on a dish and then order ingredients. We have the farmers send us ingredients and we let the ingredients talk to us.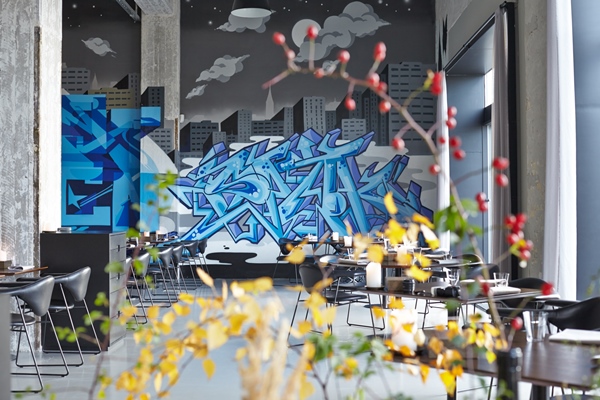 I think traveling is the best way to find new inspiration and ideas, where is your favorite place to go for food?
Mexico is definitely my favorite. Their food culture is so much older than European food cultures. All the chefs in Mexico pay homage to the way things were prepared thousands of years ago. It is truly an inspiring place to cook.
Amass is not situated in central Copenhagen, what are the benefits and drawbacks of opening a new place where you could be harder to find?
The drawback is, just as you mention, it is harder to find. However the perks far outweigh the drawbacks. We have so much space. We have a 500 square meter garden with a greenhouse. We light big bonfires every night and we are situated right on the water.
With a place outside the city center you've been able to start your own garden for the restaurant, have you found any favorite home grown ingredients?
Marigold flowers, calendula flowers and our tomatoes blow my mind every year.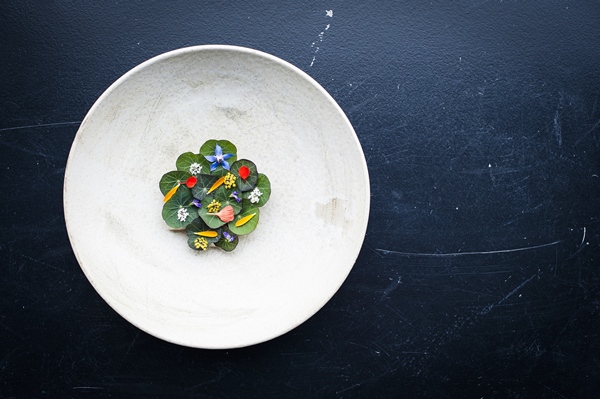 Was the garden part of the idea when you were looking for a spot in the first place? Would the garden have been a deal breaker?
The garden definitely could have been a deal breaker.
You're from California but have been cooking in New York, London and now you've been in Copenhagen for quite some time. Do you see yourself staying or do you have plans for other places in the world in a more long term future?
I am definitely staying in Copenhagen. It is a very special place, especially if you are in the restaurant business. There is a real sense of collaboration between all of the chefs. We all work together to promote each other and the city.
Spring is almost here, what are the ingredients you are looking forward to using?
Peas, rhubarb, asparagus, wild herbs.
Do you have a guilty pleasure in food, and if so what is it?
Peanut butter and really good honey-straight from the jar.
Who do you think we should interview here at Ateriet?
Daniel Burns from Luksus in Brooklyn, NY
Thank you Matt for your time and keep making great food.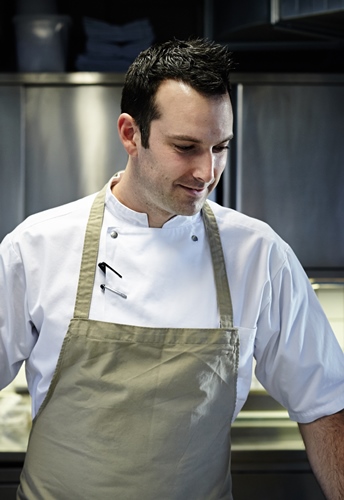 Name: Matthew Orlando
Age: 39
Birth city: San Diego, California
Current city: Copenhagen, Denmark
Education: School of hard knocks
Favourite quote: Only those that will risk going too far can possibly find out how far one can go.
T.S. Elliot
To keep up with what is happening at Amass you should of course connect with them online, you'll find the Amass website here. For food photos we recommend Instagram where you'll find them @amassrestaurant. For Twitter head over to @AmassRestaurant and here for Facebook.
About Amass Restaurant
Amass was opened by Matt Orlando in 2013. The restaurant is located in the harbor of eastern Copenhagen at Refshalevej 153, 1432 Copenhagen. Amass is open Tuesdays-Saturdays for dinner and Friday-Saturday for lunch. Amass is offering a seasonal menu based on mainly local ingredients and what the restaurant's garden has to offer. For menus and reservations visit the Amass website.
About Ateriet's Chef Q&A
Chef Q&A at Ateriet is my way of giving great chefs the respect they deserve. I interview chefs from all over the world with the stuff I want to know. If you know a chef I should interview or have any other suggestions don't be afraid to let me know, just leave a comment or send an email. You can read my other Chef Q&A's here or explore all these great chefs and restaurants in my Chef Q&A Map, you'll find it here.