Chef Q&A with Johan Björkman of Koka Restaurant, Gothenburg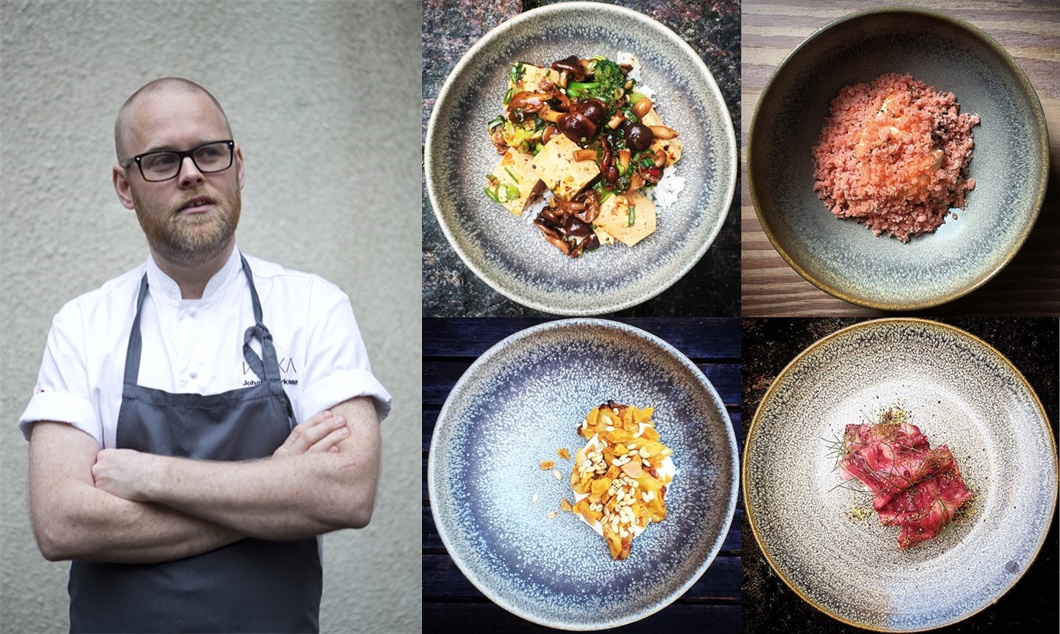 Johan Björkman is the chef at Restaurant Koka in Gothenburg which is considered one of the best in town and holds one Michelin star.  At Koka Johan together with his team are creating modern food based on the ingredients of the Swedish West Coast served in a casual environment. In our Chef Q&A with Johan Björkman you'll find out all about Johan's favorite food memories, his saturday night food project and his favorite ingredient. Keep reading
Have you always wanted to work with food?
Not always, I was around fourteen years old when I started doing the dishes at a restaurant one summer and realized that you have to do something to pay the rent. I never worked with anything else since besides a little bit as a baker and pastry chef, but that was a long time ago.
What's you favourite food memory?
One of my first food memories was from when I was a kid out ice fishing with my grandfather and we caught some perch. I'll never forget the feeling when we got back to our warm cabin and could fry and eat the fish we had caught ourselves.
A more recent food memory is when me and my wife had an amazing dinner at Mistral in the old town of Stockholm. This is maybe ten years ago but what they served then would be top level today. Unfortunately Mistral then closed, but they were way ahead of their time.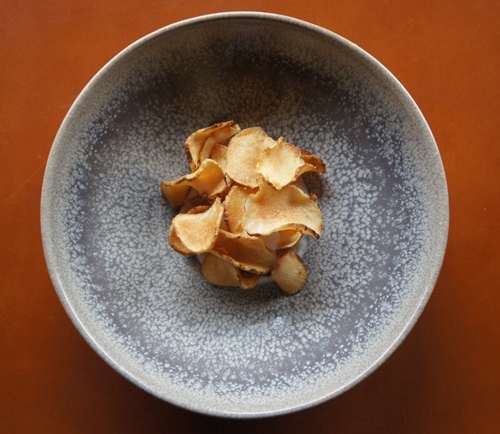 Describe your style of cooking?
I love vegetables in all shapes and forms, preferably served with fish and seafood. I like to work with a few number of ingredients and textures on the plate. Then I add a twist or something unexpected to make it interesting. But the most important thing is that is should always taste good.
Do you have any favorite ingredients at the moment?
My homemade selleri salt with loads of lovage in it. It works with everything. Fish, seafood, vegetables and even my breakfast sandwich.
From where do you take inspiration when creating new dishes?
From all over. Traveling, visiting restaurants, a wine we are planning for a dish, a vegetable that is in season, a friends painting, even a food allergy from one of my kids friends that forces you to think different or maybe just a cookbook. Anything can be an inspiration.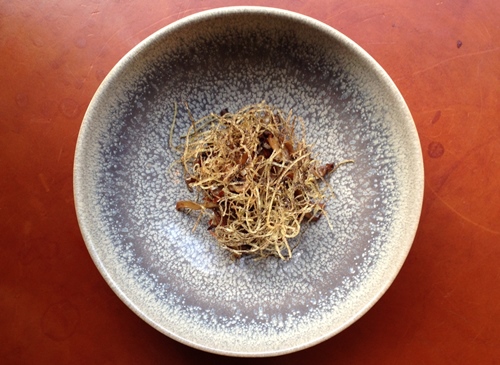 What's great about Gothenburg, what do you have that you can't find anywhere else in the world?
All our fantastic seafood. Enjoying those by the sea on a summers night beats most things.
You've got a new project where you make late night meals at a bar on Saturday Nights, could you tell us a bit more about that?
We have a food and wine bar called Björns Bar in the cellar under Koka. It's been open for about ten years now and have always been popular with restaurant staff for a late night drink. Now we have invited some great top Chef's to make their favorite night meals between 1-3 on saturday nights.
So far we've only invited Swedish chefs and this last weekend we had Jakob Holmström and Anton Bjuhr from Gastrologik in Stockholm. Both nights have been great and we've gotten great feedback from all our guests.
Speaking of meals like that, what's your favorite thing to eat after a night out?
We'll have to see if I get any new ideas after we've done night meals at the bar a few times more but for now I have to say that it depends on where the party is. In Malmö I go for a falafel, in Barcelona it's tomato bread with anchovies, Paris for merguez and baguette and if I'm at my parents home the classic Janssons Frestelse is a given. (Janssons Frestelse is a Swedish potato gratin with soused herring or Swedish ansjovis / anchovies in it).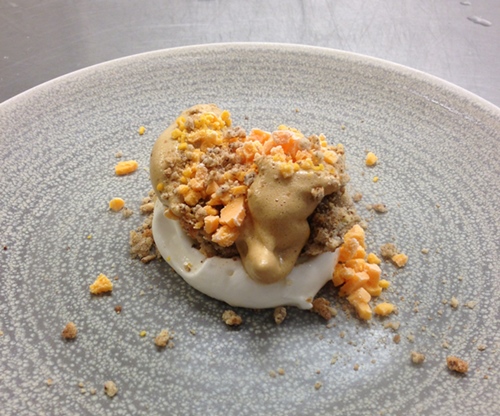 Is there anywhere special outside Gothenburg you love to go for inspiration?
I like to go to bigger European cities, where the restaurants are busy everyday as opposed to Gothenburg where most people just go out for the weekend. Paris and Barcelona are two cities where you can eat great seven days a week no matter what budget you're on.
Do you have a guilty pleasure in food, and if so what is it?
I have a soft spot for anything deep fried.
Who do you think we should interview here at Ateriet?
Inaki Aizpitarte of Le Chateaubriand and Fredrik Andersson from now closed Mistral.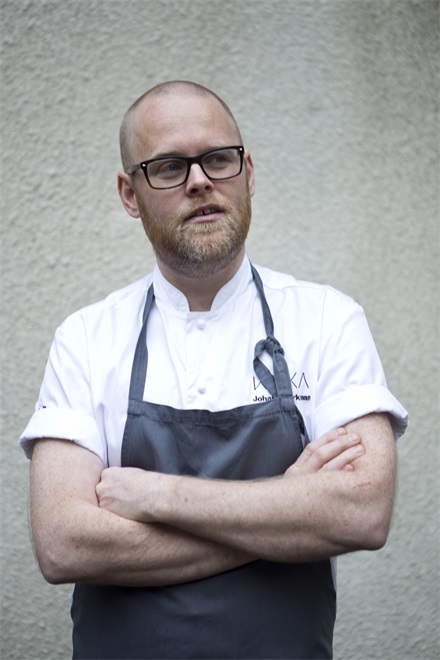 Name: Johan Björkman
Age: 37
Born: Trollhättan, Sweden
Current city: Gothenburg
Education: Chef, pastry chef, baker
Previous profession: Cook
Favourite quote: You should cook good food for body and soul together.
Thank you Johan and good luck with Koka and the coming night meals.
To keep up with Johan Björkman you should follow both him and Koka Restaurant at Instagram, this is also where you are most likely to find out about the coming night meals at Björns Bar. Follow them @johanitos and @restaurangkoka. If Twitter is more your thing you can follow them there @johanitos78 and @kokagbg. For more about Koka Restaurant just keep reading.
About Koka Restaurant
Koka Restaurant is considered one of the best restaurants in Gothenburg. The restaurant opened under the name Kock & Vin (Chef & Wine) in 2000 and evolved into a fine dining restaurant with a Michelin star which offered a formal traditional fine dining experience.
In 2014 owner and restaurateur Björn Persson felt that things had to change and handed in his Michelin star and closed the restaurant, rebuilt it and opened up as Koka instead. With a more casual dining experience, lower prices and fewer dishes Koka had turned into something more modern.
The ambition of offering the best modern food sourced from the Swedish West Coast had not changed in the process and in 2015 Koka along with Björn Persson and Johan Björkman was awarded a new Michelin star.
Koka is located in the center of Gothenburg on Viktoriagatan 12 and is open for dinner monday through saturday. For reservations visit the Koka website.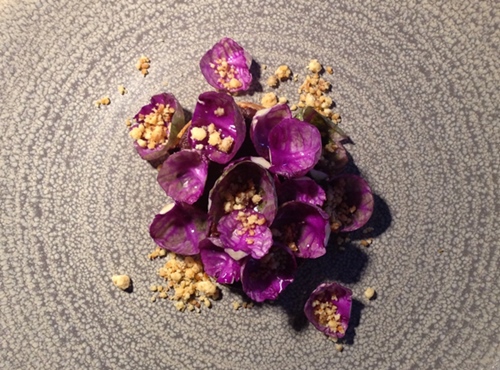 About Ateriet's Chef Q&A
Chef Q&A at Ateriet is my way of giving great chefs the respect they deserve. I interview chefs from all over the world with the stuff I want to know. If you know a chef I should interview or have any other suggestions don't be afraid to let me know, just leave a comment or send an email. You can read my other Chef Q&A's here or explore all these great chefs and restaurants in my Chef Q&A Map, you'll find it here.