Chef Q&A with Michael Franey of David Burke Fabrick, New York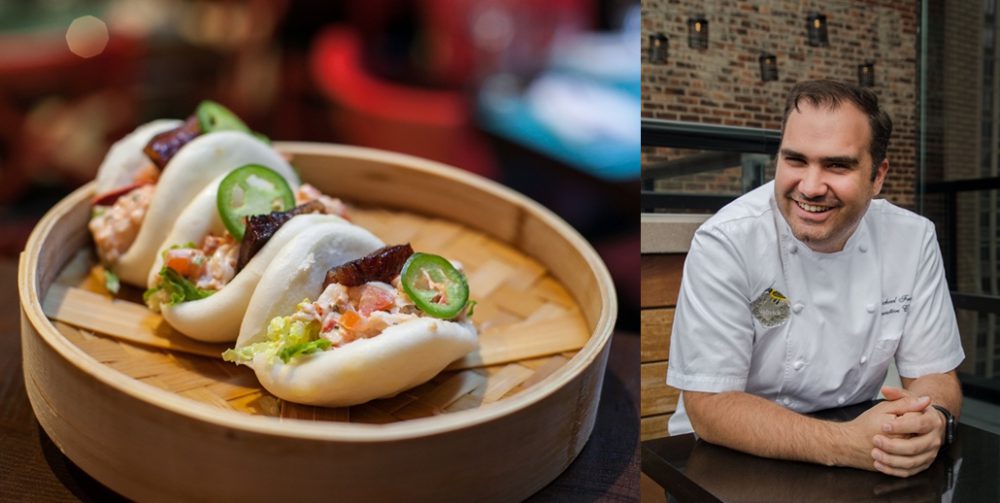 Michael Franey is the Executive Chef at David Burke Fabrick in New York. Meet Michael Franey in an interview on how he became a Chef, his favorite food memories and what flavors he can't live without, keep reading.
How did you become a Chef?                 
I had always been in and around the kitchen with my grandmother every Sunday and on holidays as a kid. When I graduated from high school and needing some direction in my life, I spoke to my family and they suggested that I seek out an opportunity in cooking. I spoke to the chef of the local fine dining restaurant and he agreed to take me on and show me the ropes.
When I got into the kitchen, I found a home. From there, I went to culinary school and really flourished at The French Culinary Institute under the incredible chefs there.
What's your favorite food memory?   
My grandmother's house every Sunday was packed full with family for dinner. We would all pack into her tiny one room wide house and have a huge dinner that she prepared all day. That is where I took on the helper role and that food could mean something in your life.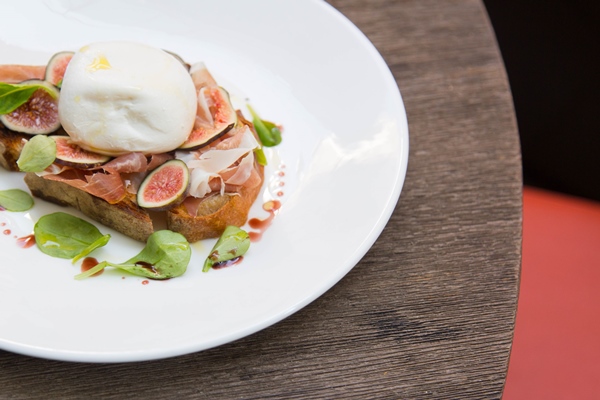 Have you ever worked with something else besides food?  
I worked in retail in high school.
How would you describe your style of cooking?
I really like big, bold flavors. My varied restaurant experience has really given me license to see so many different types of cuisines and has taught me to embrace the similarities and differences in cuisines and blend them into one.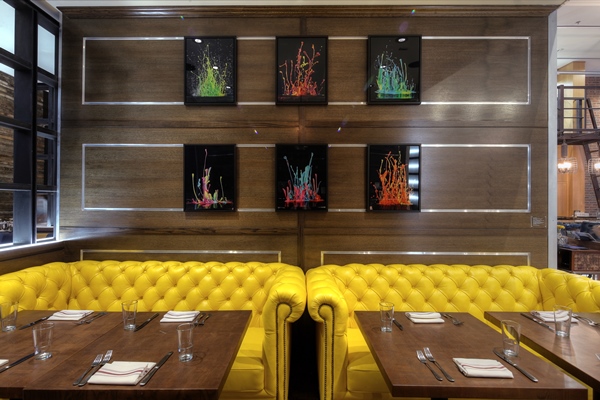 What is your favorite thing on the menu at the moment?
The Yorkville Flatbread is a great representation of who I am and what Fabrick is. We use bacon from Schaller and Weber, based in Yorkville, a maker of traditional German cured meats, the bounty of the Hudson Valley with the local crisp acidic apples and a specialty honey made in Brooklyn.
Fabrick have been open since 2014, do you feel that you've found your style or does it keep evolving?
I think that since I have been here we have really embraced the Fabrick of New York and the American influences that has shaped and been shaped by all of the immigrants coming into the city. New York City is where everyone came through and continues to. The city shapes who we are and we are continuing learn what that shape is.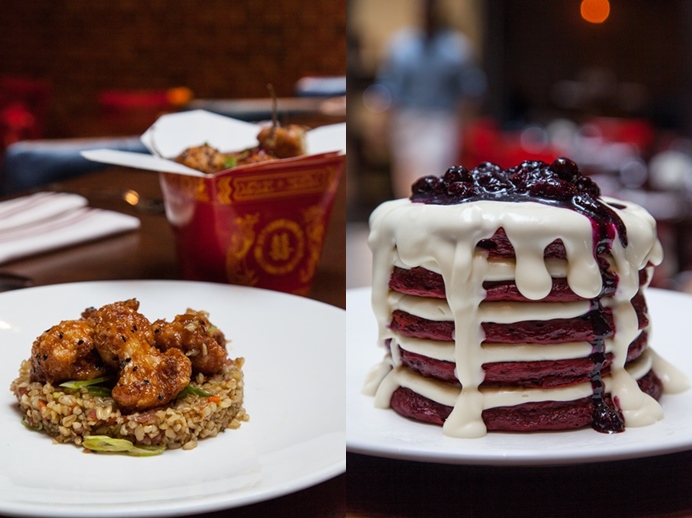 Fabrick is located inside the Archer Hotel, does that influence how you work in the kitchen?
I think that we are influenced by the eclectic travelers that come through the hotel. We have to make sure that we have things that are familiar to everyone but we also need to have things that challenge and keep our New York diners coming back.
What is the most overrated ingredient?
Uni, it's delicious but I feel like it's been fetishized.
Name three ingredients or flavors you can't live without?
Peanut butter, a good English cheddar cheese, and bacon.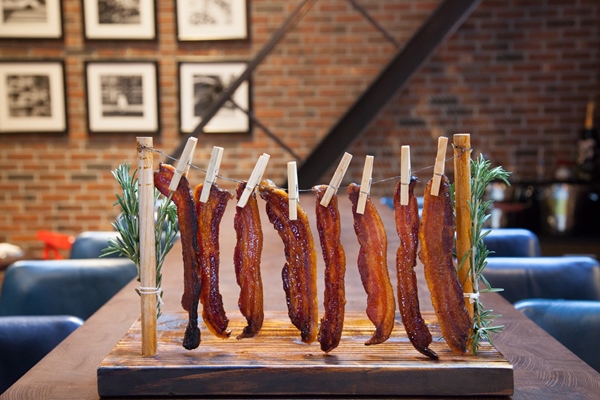 What's your favourite thing to drink?    
A good Sazerac cocktail is the great way to top off a good day and the perfect drink to say goodbye to a bad day.
Do you have a favorite culinary destination?               
I was blown away by the culinary scene in New Orleans. I spent a week there last summer and had one amazing meal after another. Every time I turned a corner there was new amazing place to be discovered.
Being a Chef usually takes up most hours every day, but how do you spend a day off?
My fiancé and I make Sunday just about us. We go to the grocery store, walk around Brooklyn, make dinner together, see friends, go to a museum, and have an adventures.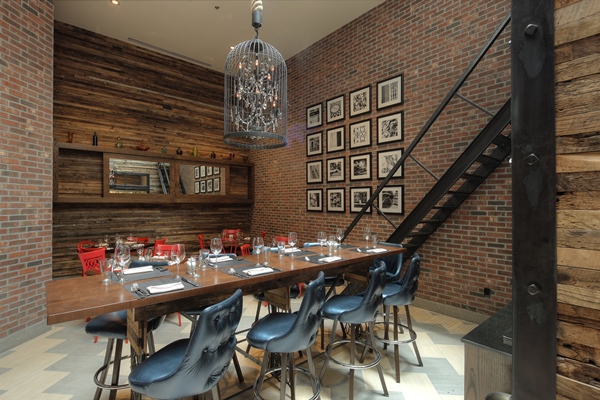 Do you have a guilty pleasure in food, and if so what is it?               
Mostly M&M trail mix. I stop at a convenience store on my way home from work and buy a 1# bag of it, sit down to catch up on tv and before I realize it, the bag is empty.
Who do you think we should interview here at Ateriet?
Greg Baxtrom, Olmsted, Brooklyn, NY.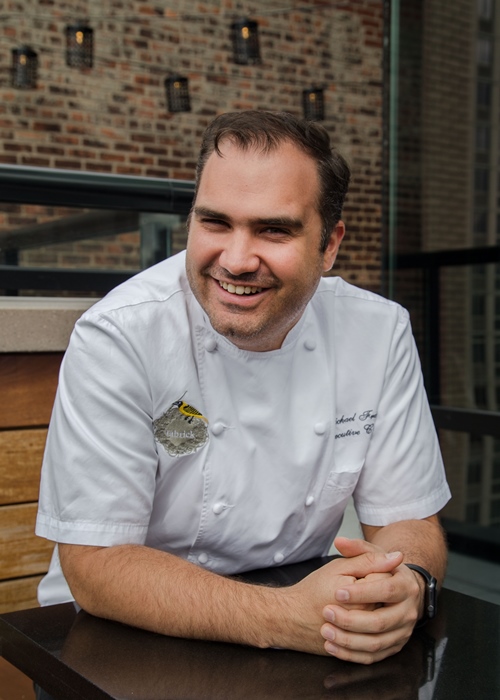 Name: Michael Franey       
Age: 34
Birth city: Baltimore, MD
Current city: New York, NY
Education: The French Culinary Institute
For more about Michael Franey connect with him online. You'll find him at Instagram and Twitter.
About David Burke Fabrick
David Burke Fabrick opened in the boutique hotel Archer in New York in 2014. Tucked behind a lush patio on 38th Street between 5th and 6th Avenues, Fabrick extends through much of Archer's first floor with its airy dining room connected to the main hotel lobby by an intimate lounge area serving as a natural pass-through.
As a restaurant that serves both New Yorkers and an eclectic mix of tourist and business travelers Fabrick is opened all day every day and offers breakfast, weekend brunch, lunch and dinner. Executive Chef Michael Franey's menu offers a variety of playful yet polished dishes ranging from snacks and small plates to hearty entrees and indulgent desserts. For menus and opening hour visit Fabrick online.
Fabrick At Archer Hotel /47 West 38th Street (between 5th and 6th Avenues) / New York, NY 10018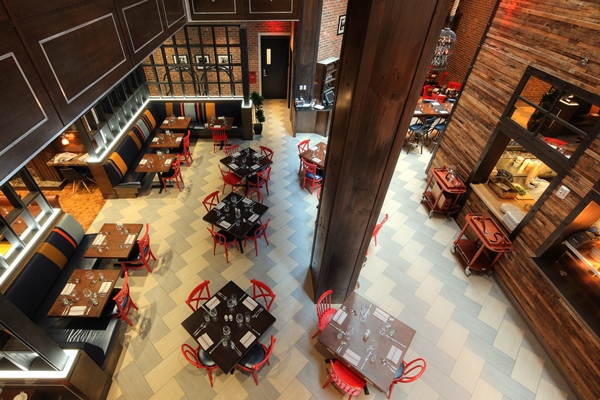 About Ateriet's Chef Q&A
Chef Q&A at Ateriet is my way of giving great chefs the respect they deserve. I interview chefs from all over the world with the stuff I want to know. If you know a chef I should interview or have any other suggestions don't be afraid to let me know, just leave a comment or send an email. You can read my other Chef Q&A's here or explore all these great chefs and restaurants in my Chef Q&A Map, you'll find it here.