Alain Weissgerber of Taubenkobel in Austria – Chef Q&A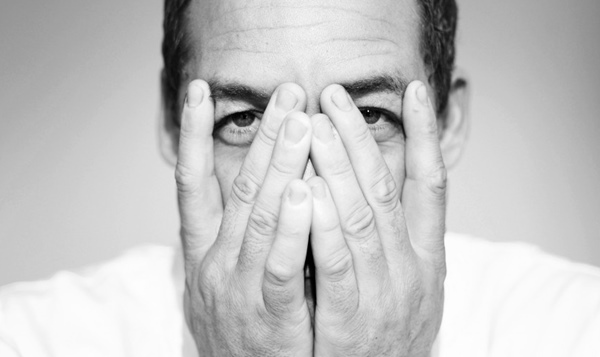 Alain Weissgerber is the Chef at Restaurant Taubenkobel in Schützen am Gebirge an hours drive south of Vienna. Here he serves modern Pannonian cuisine that has made Taubenkobel one of the most appreciated restaurants in Austria. In our Chef Q&A with Alain Weissgerber we get to know more about Alains approach to food, the unique ingredients of the region and the upcoming pop-up restaurant in Vienna. Keep reading.
Have you always wanted to work with food?
Yes, indeed, at least as long as I remember. I grew up with good homemade food back in Alsace and this certainly inspired me from my early days on. When I started cooking as a profession, there were those famous French chefs like Ducasse, Troisgros, Robuchon, Marc Veyrat and Michel Bras whom I admired tremendously and still do.
What's you favourite food memory?
One of my most intense and cherished memories is a childhood one: the roasted potatoes from my grandma. Back then I also realized that it does not necessarily need fancy stuff to eat good. As a good cook you can turn something simple into something very delicious.
What is your favourite ingredient at the moment?
Caesar's mushrooms, watercress and plums are best at the moment and therefore on our seasonal menu.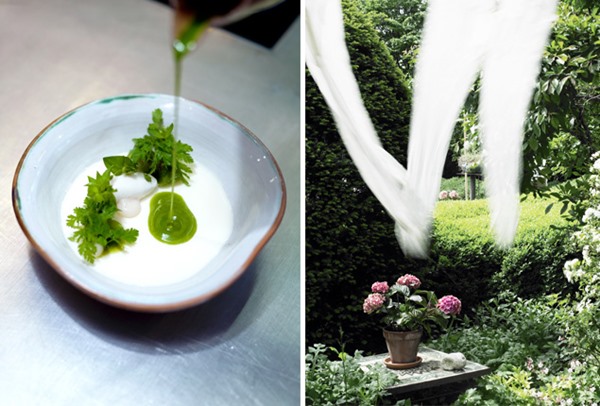 Is there an ingredient you can only get around Taubenkobel, something that really stands out and that you can't find anywhere else?
Actually, there are a lot and they are outstanding. This is why our whole culinary concept is based on regional organic products from the area around Taubenkobel. We can pick a lot of wild herbs and edible flowers just outside the restaurant on the hills and green meadows like wild amaranth, coriander or even pondweed which we collect from Lake Neusiedl.
I'm guessing you are in the middle of preparing for a big new pop-up project in Vienna later this year, can you tell us more about this?
Definitely with pleasure! We really look forward to this Viennese intermezzo in wintertime. Together with the team from popular concept-store Supersense we will open "Zum Tauben Dogen" by the end of November.
It is going to be within a Doge's Palace, a Venetian palazzo from the 18th century, which is easily one of the most stunning buildings in the capitol. Usually it's home to a unique café and store where artisan handcraft, vinyl records and photo art meets classic coffee culture. We will turn the whole place to a restaurant for all senses – combining organic gourmet cuisine with brasserie style food, music, art and cultural events. (read more about this event below, editor's note).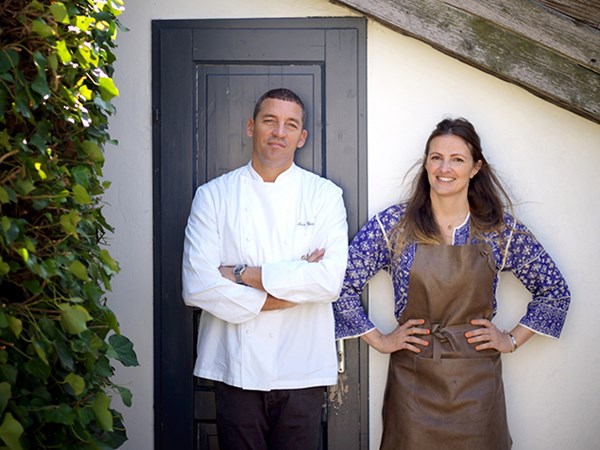 There are exciting times at the moment with pop-up restaurants and Chefs trading places and cooking outside their original restaurants. Do you think this could be extended in the future, meaning will it be necessary to have a restaurant at all?
For us it always will be the most important thing to have our own restaurant here in Burgenland. That is where we live, our home and the family's heritage. It is nothing you can just give up or move to another place.
My biggest aim is to create dishes but from time to time it is really interesting to see all this developments. Our pop-up in Vienna is an exciting project to look forward to, as it will allow us to showcase a bit of what we do on a broader stage.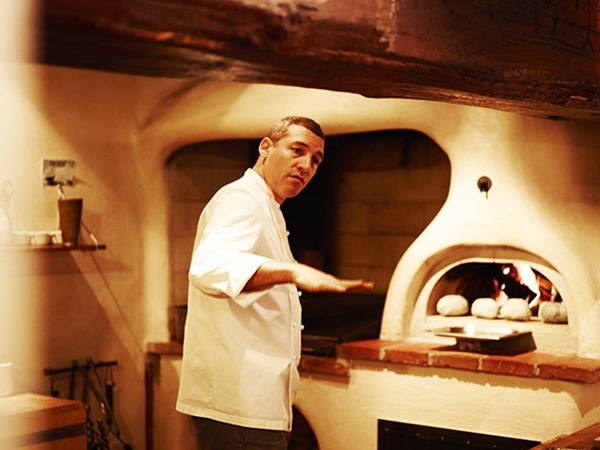 Do you find inspiration for new dishes outside the culinary world?
Yes, most times. I am very nature-focused and love to run in the morning. I feel like when I am outside and get physically challenged, my mind runs free and inspiration starts floating. But apart from that, there is music and art – both are excellent sources of inspiration!
Pannonian cuisine is not the most well known cuisine, do you think that is a bad thing or could it be an advantage?
On a first glance, it might seem to be a bit of both. For sure, as people do not have a clear image or idea of what we do here when they simply hear or read about Pannonian cuisine, it could be a disadvantage because it is so unknown and not popular.
On the other hand, it has great advantages as it is absolutely unique and not reproducible outside Pannonia.
But the truth behind those two arguments is, for us it is not even a question of advantages and disadvantages – the Pannonian cuisine is simply the only thing natural to focus on as we live here and call it our home. We have a huge variety of excellent ingredients around us.
So why should we dare to cook with something else? We do not compromise when it comes to food. Today there are many ingredients, which can be found around the world, but they lost their roots. I want our guests to be able to close their eyes and taste where they are – here, with us in Burgenland.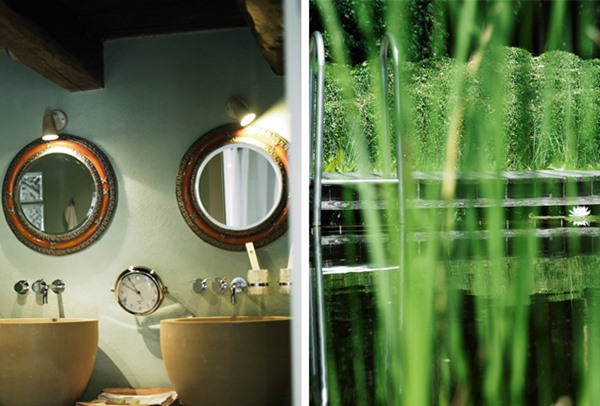 Working outside the big cities do you feel that you still get the attention you deserve or is there a risk that the restaurant can be overlooked?
Of course, Burgenland is not quite what you would call a "culinary hotspot" but the region is known for its good wines and the nature around lake Neusiedl is loved by many as a weekend destination. Moreover, Taubenkobel have existed for more than 30 years, it has its name within Austria.
Most important is that we continue to offer a dining experience, which cannot be experienced elsewhere – something that attracts guests with a genuine interest in authentic food. I think, today it is not so much about locations anymore. You need to be originally and authentic to get attention. So we are quite relaxed about that…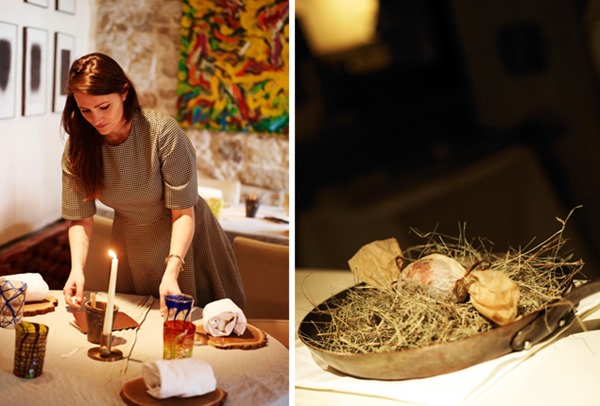 Do you have a guilty pleasure in food, and if so what is it?
I am quite disciplined but no chance if there is salty butterscotch in reach…
Who do you think we should interview here at Ateriet?
Christian Puglisi from Relæ in Copenhagen.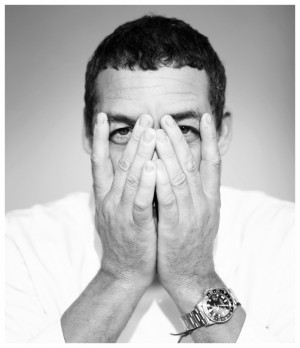 Name: Alain Weissgerber
Age: 48
Born: Ingwiller / Alsace
Current city: Schützen am Gebirge, Austria
Education: Chef
Previous profession: Chef
Thank you Alain for your time and good luck with the upcoming Zum Tauben Dogen as well as with Taubenkobel.
To see more from Taubenkobel you can visit the website at www.taubenkobel.com and follow them on Instagram at @taubenkobel.austria and hit like at Facebook. You can read more about Alain Weissgerber and the upcoming pop-up project Zum Tauben Dogen below.
More about Alain Weissgerber and restaurant Taubenkobel
Alain grew up in Alsace and has trained under some of the finest European chefs while travelling through Switzerland, France, Austria and Germany – among them Heinz Reitbauer at Steirereck in Vienna, Elena Arzak in San Sebastian, Joel Robuchon in Paris, Tantris in Munich as well as at  Wolfgang Puck's Spago in Los Angeles. With a culinary background spanning 30 years, the french star chef developed and refined his distinctive culinary style of a regionally inspired Pannonian cuisine.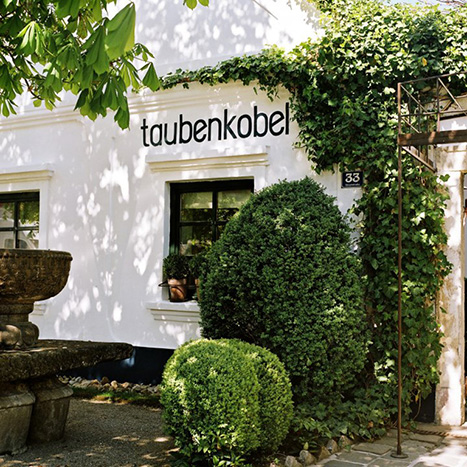 About Zum Tauben Dogen – Taubenkobel Vienna Pop-up
From the 25th of November to the 23rd of December Alain Weissgerber will transform Supersense in Vienna into a pop-up restaurant for all senses, the name is Zum Tauben Dogen.
Set inside the grand rooms of Doge´s Palace, an 18th century Venetian palazzo that normally holds Supersense, a café, store, workshop and vinyl record studio Zum Tauben Dogen will open.
With multi-course dinners, a chef's table and food that will appeal to all senses as well as traditional gluhwein and chestnuts old school will meet new.
Besides great food there will also be a daily changing program of workshops, live music, tastings, studio sessions and readings. No sense will be neglected. "In this fast and digital environment we need to find new ways: Break up with antiquated expectations – that's what we want to realize", explains Florian Kaps on the intentions of 'Zum Tauben Dogen'. Florian Kaps is the founder of Supersense.
Zum Tauben Dogen opens on the 25th of November in Supersense at Praterstraße 70, A-1020 Vienna, Austria. They will be open for breakfast and lunch between 9.30am – 6.00pm and for dinner from 7.00pm – 12.00pm but only by reservation. For more info on Zum Tauben Dogen visit www.zum-tauben-dogen.com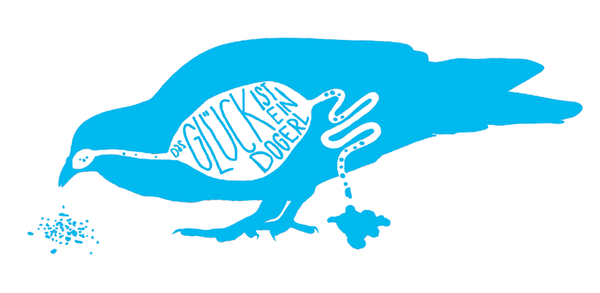 About Ateriet's Chef Q&A
Chef Q&A at Ateriet is my way of giving great chefs the respect they deserve. I interview chefs from all over the world with the stuff I want to know. If you know a chef I should interview or have any other suggestions don't be afraid to let me know, just leave a comment or send an email. You can read my other Chef Q&A's here or explore all these great chefs and restaurants in my Chef Q&A Map, you'll find it here.