Chef Q&A with Jonathan K Berntsen of Clou, Copenhagen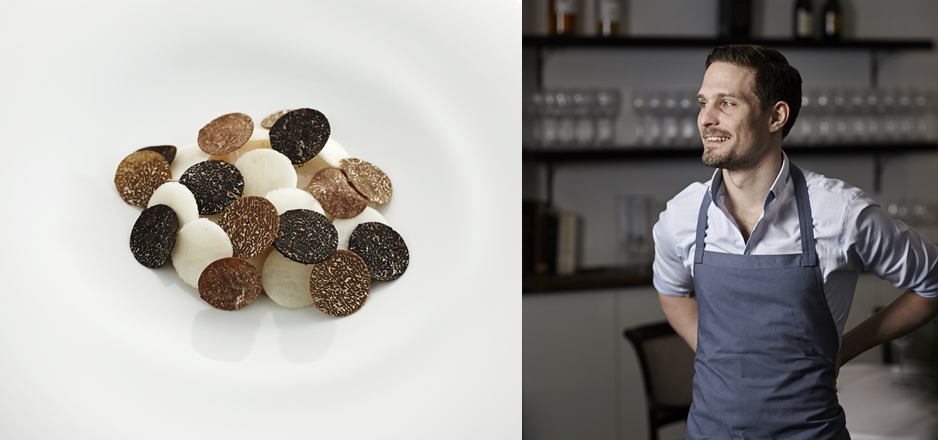 Meet Chef Jonathan K Berntsen of Clou Restaurant in Copenhagen, Denmark in a talk about how he became a Chef, wine pairing and luxurious dining.
Jonathan K Berntsen is the Chef and founder of Clou Restaurant in Copenhagen, Denmark. Since opening Clou have been awarded one Michelin Star and received countless praise for both the food and the wine pairing and selection. I've got the chance to ask Jonathan K Berntsen a few questions about his food, how he became a Chef and if classic fine dining will return, keep reading.
How did you become a Chef?
I have always known I wanted to be a chef. My parents say I talked about it all the time when I was little and they took me to amazing restaurants from a very early age. I remember dining at Auberge de L'ill as very young, maybe 5 or 6 years old. I remember having a dish with frog legs, it was amazing.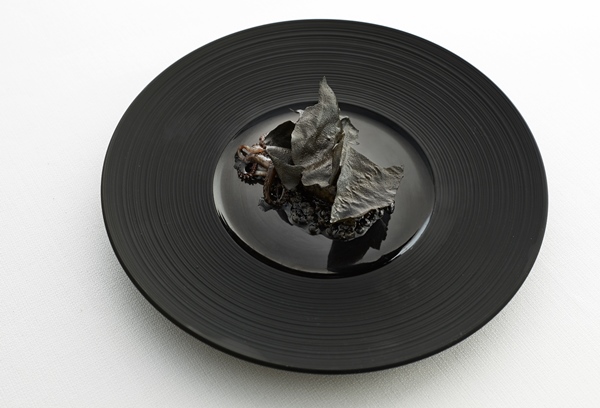 When I look at the menu at Clou you do stand out a bit from many of the other top restaurants in Copenhagen. Flavors are more international and more traditional luxurious ingredients are present. Do you think that is an advantage with how the food scene in Denmark has evolved?
For me the most important thing when making a menu is; would I enjoy it myself? Of course I would and I love the products we use, even if they are more traditional luxurious than ones used at other restaurants in Copenhagen.
As a guest it's nice to have the possibility to choose between different types of cuisines and restaurants – so yes, maybe it's an advantage that we aren't doing Nordic cuisine.
Your own cooking style is foremost influenced by the Mediterranean and especially the South of France. Do you think the classic French cuisine and French restaurants have been overlooked while the rest of the world speeded up?
No, there will always be trends, some survive and some die after a while. The French cuisine has and will always be a very important deal of the world gastronomy, and if you don´t know the classic techniques you are not a chef.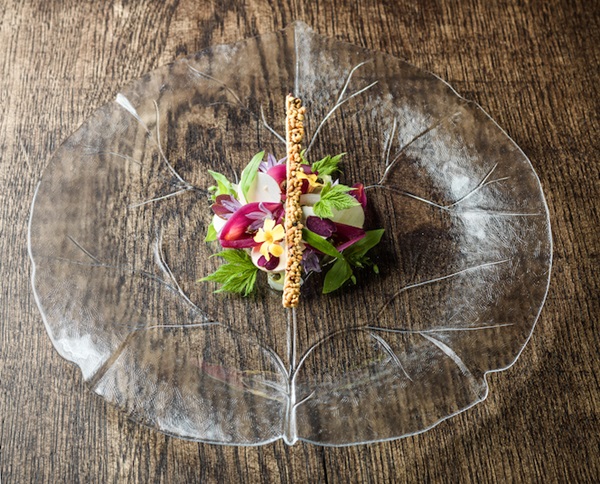 I predict that the super classic French dining experience will come back and be the hottest thing. You know white linen, silverware, table side flambeing and all those classics, how would you feel about that and do you think I'm right?
I think you are right and I really hope so.
It's the most luxurious way of dining. You get a real restaurant experience without the smoke, steam and powder, but can instead sit back and enjoy really good craftsmanship and the ones you're dining with and it is exactly the feeling we want to give our guests at Clou.
I hear that unlike most restaurants you use the wine as a starting point when creating new dishes and changing the menu, how much effect do you think that has on the final product?
It's the most important part of how we work and it's what we're known for. We can make food and wine matches that are incredible this way and that's also why 98% of our guests will take the wine menu instead of even looking at the wine list.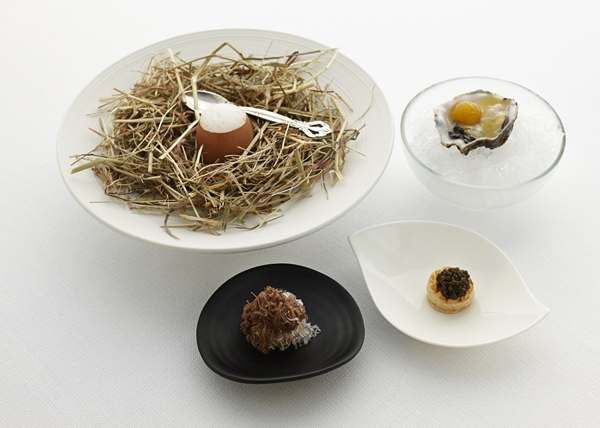 What styles of wine is your personal favorites?
I am a big Sherry nerd and for many, sherry wines can be a little hard to understand – nevertheless I try to put some on our wine menu as often as I can.
Is hard to say a personal favorite – "the right wine for the right time" but isn't it always time for Champagne?
Your menu is also set up slightly different which I personally love. If a guest goes for the 7-course choice, which I'm guessing most do they will get it all. Food, wine, coffee, champagne, water and petit fours. How did you decide on that model?
Most top restaurants have a very personal cuisine and so do we. Of course you will want to give your guests the opportunity to try everything. When we match the menu, wines, amuses and petit fours – you can lean back and enjoy the "ride" well assured that you will have an extraordinary dining experience.
Most go all in, but we wanted to make sure Clou were for everybody and therefore we also have an a la carte menu, a 3 course and a 5 course menu.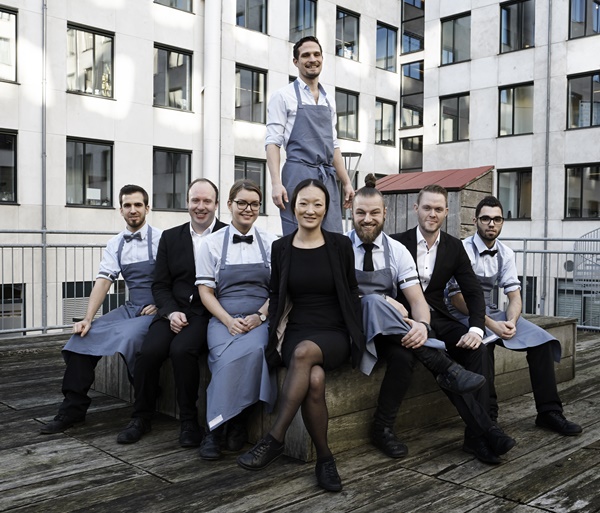 You was awarded your first Michelin star in 2014, was that an ambition from the start?
The whole plan with CLOU was to gain a star in the Guide Michelin. Our goal was set to gain it in 5 years, so we were very surprised when we got one after one year. It took me many days to understand it and it only gave us the lust for doing even better.
Do you have any favorite ingredients that you always come back to?
Caviar and seafood.
I have a very good friend who has his own brand, "Rossini Caviar", and it's always on the menu in one of the dishes and on one of our amuses.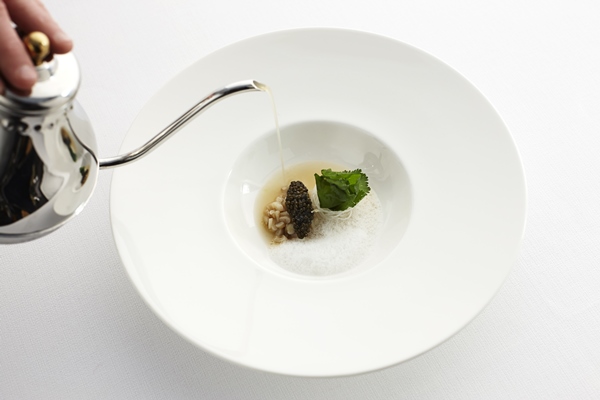 Where do you like to travel for culinary inspiration?
Good products give me a lot of inspiration and I believe some of the best comes from Southern France. It's a place I never get tired of traveling to and I continue to go back.
Do you have a guilty pleasure in food, and if so what is it?
Is there time for any? I have a small family now and all the time I'm not at the restaurant I use with my fantastic girlfriend and my small son – I am lucky enough to have two dreams come true; to have my own family and to have my dream restaurant – that must be the greatest pleasure. My guilty pleasure in food must be a meal at home with good friends and family and lots of lovely wine.
Thank you Jonathan for your time and yes you're right. It's always time for Champagne.
Name: Jonathan Kjølhede Berntsen
Age: 31
Birth city: Ålsgårde (60km from CPH)
Current city: Copenhagen
Education: Chef
Favourite quote: "Sometimes we'll have to be good – other times we'll have to be real good". 
About Clou Restaurant
Clou was opened in when three shops merged into a restaurant in 2012 by twin brothers Jonathan K Berntsen and Alexander Berntsen. Alexander have since left the restaurant for the wine business. Clou holds one Michelin star and is considered one of the top restaurants in Denmark.
The food can be described as modern mediterranean with classic French craftsmanship and cooking techniques. Unlike most restaurants Clou starts out with wine and then makes sure to match the food to perfection. This has made Clou known for having an outstanding wine pairing.
Clou is located on Borgergade 16 in the center of Copenhagen. For opening hours and reservations visit Clou's website. You can also connect with Clou online via Instagram and Facebook.
About Ateriet's Chef Q&A
Chef Q&A at Ateriet is my way of giving great chefs the respect they deserve. I interview chefs from all over the world with the stuff I want to know. If you know a chef I should interview or have any other suggestions don't be afraid to let me know, just leave a comment or send an email. You can read my other Chef Q&A's here or explore all these great chefs and restaurants in my Chef Q&A Map, you'll find it here.