Paulo Airaudo On The Opening Of Amelia Restaurant In San Sebastián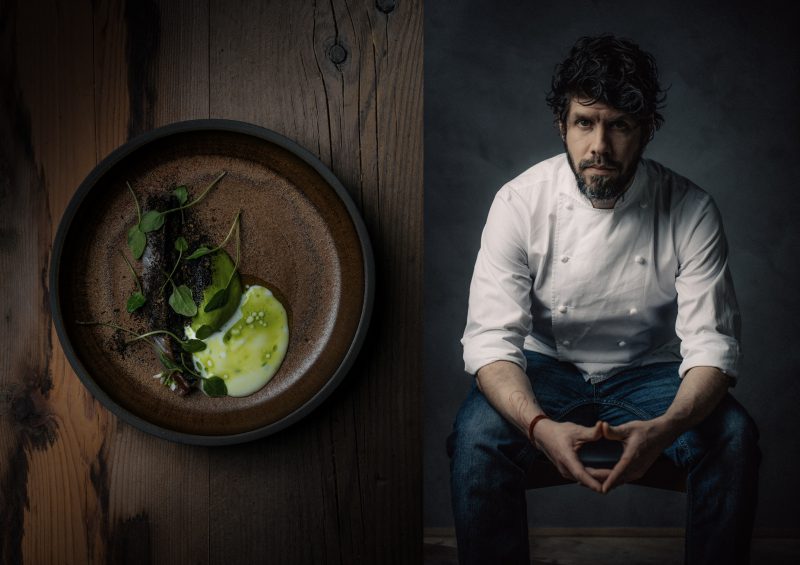 Paulo Airaudo have ventured out on his own and is taking on San Sebastián with Amelia Restaurant which just opened. I got the chance to ask Paulo some questions on why he chose one of the food capitals in the world to open his first solo restaurant, what the food will be like and much more, keep reading.
Amelia Restaurant just opened in San Sebastián and is the creation of Paulo Airaudo. Before this project Paulo Airaudo have worked in a number of restaurants in many parts of the world. You probably read about him in a previous Chef Q&A when he was at La Bottega Restaurant in Geneva.
Since then Paulo Airaudo have ventured out on his own and is now taking on San Sebastián with Amelia Restaurant. The restaurant is named after Paulos daughter so this is serious business for Paulo.
You've just opened your first solo restaurant. How stressed were you?
I was surprisingly ok as I've tried building a couple of restaurants before. But this was my first solo one. The main stress came from the refurbishment, being there to check that everything was in place. But now it's time to cook and then my stress disappears. I'm like a fish in the water in the kitchen.
What has been the hardest part of the making of the restaurant?
The last details. All day walking around, searching for details to fix, test everything before opening. And even though you test, something are always not up to 100% when you do open. The last week before opening a restaurant like I did, in just two months, are pretty hectic.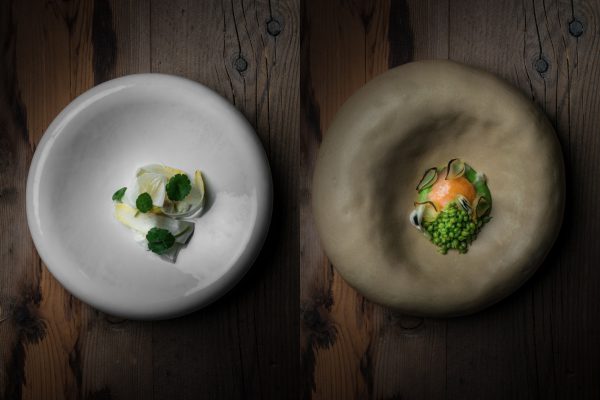 Why did you choose San Sebastián?
My family loves this town. I love this town. It's magical and has great potential. At the same time it has the eyes of chefs and foodies globally upon it, which in a way makes it possible for me to offer my food to the world.
What type of cuisine are serving at Amelia Restaurant?
In contradiction to earlier it's a bit more difficult to label this time around, as Amelia is my first solo restaurant where I can be 100% on my own and get into essence of my experiences, travels and memories throughout the last 14 years of cooking in various places. I have of course ideas and directions, but the final DNA is yet to be discovered.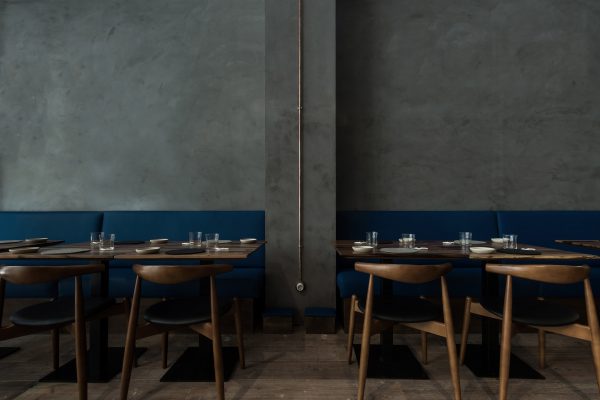 You have worked in many parts of the world, what cuisine would you say has had the biggest influence on your own cooking?
In all there is no doubt that I'm influenced by French cuisine. But also greatly by Italian cooking as well as looking towards the Nordic during recent years. But French mostly though you can't define my cooking as French. In lack of a better definition for now, let's call it Modern Cuisine.
How do you work creatively with your food. Do you have a process when creating new dishes?
I always start with the product; the taste, the scent, if it reminds me of something. After this comes technic, thoughts of how to cook it, and then starts testing various ideas.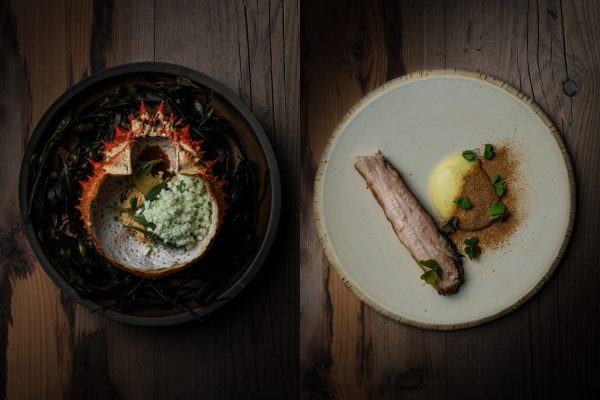 San Sebastián is rightfully one of the food capitals of the world, with a fierce competition. Do you think that can be helpful or an disadvantage?
True. There are a lot of great chefs and restaurants in the area, and some might see this as a challenge, but I don't. I actually see it as a help as San Sebastián already has the eye of of other grand chefs, writers and foodies globally which somehow also mean I have the opportunity to get to cook for the world.
You received a Michelin star at La Bottega after just a few months. Will Michelin stars be an ambition now as well?
I think that's the dream of many chefs. My goal is to make really good food and make my guests happy. I wish to create a place to which they want to return to and think back on with pleasure in mind. And should this result in a Michelin star at some point it means we're ready for it. No matter what then the accoladed of Michelin is always very welcomed.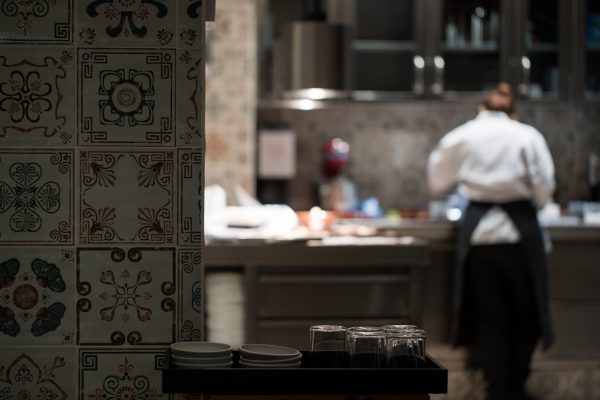 Since you parted ways with Francesco Gasbarro and La Bottega, have you changed the way your work with this first solo restaurant?
I learned a lot from my experience with La Bottega in Geneva, but my way of working and thinking has not changed since then in regards to quality, the service, where I want to go. The only difference is I feel much more free now than then, so leaving the restaurant and instead instigate this endeavour was the right decision.
Before becoming a chef you studied graphic design, what made you switch?
Graphic design is another way of working with creativity than cooking, and I couldn't imagine my life sitting in a chair, working, potentially in the same place for a long range of years. As a chef I've been an explorer, discovering the world by working everywhere.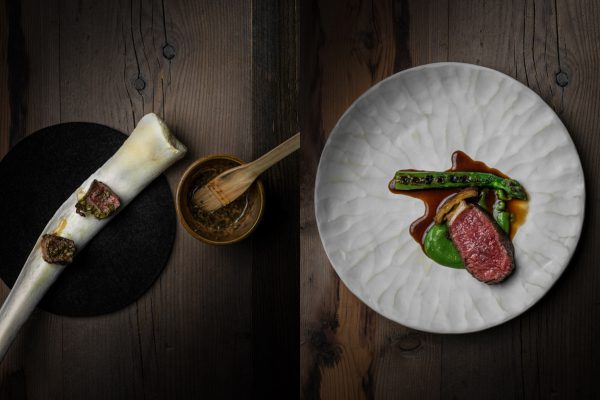 What is your favourite culinary destination?
I'm beginning to discover Asia, and I love Mexico where I used to live. At the same time Italy is an amazing place to eat. Same is France and the Basque country. It's very difficult for me to choose.
Who do you think I should interview at Ateriet?
Adam Simmonds.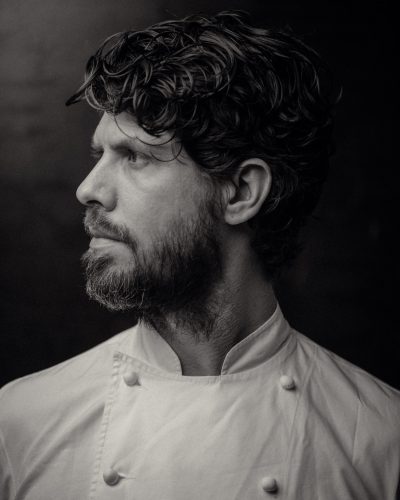 Name: Paulo Nicolas Airaudo
Age: 31
Birth city: Rio Cuarto (Argentina)
Current city: San Sebastián
Education: Professional Degree
Previous profession: Always been a chef (besides a previous stint within graphic design) Favourite quote: "At the end of the day, it's just food, isn't it?" – Marco Pierre White.
About Amelia Restaurant
Amelia Restaurant is the result of two months of very intense and focused work by chef Paulo Airaudo. The restaurant has 50 seat of which 14 is inside the open kitchen. Paulo Airaudo offers a moderately priced ever changing 14 course tasting menu based. The restaurant is in the heart of Zona Romántica on Calle Moraza, 1B in San Sebastián.
For reservations visit Amelia Restaurant online and make sure to connect via social media for more great food. You'll find Amelia and Paulo on Facebook, Instagram and Twitter.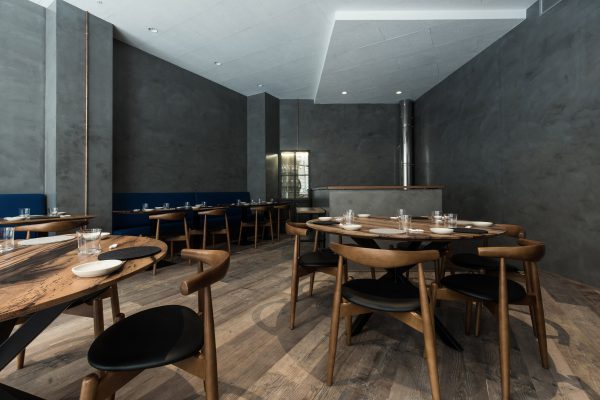 About Ateriet's Chef Q&A
Chef Q&A at Ateriet is my way of giving great chefs the respect they deserve. I interview chefs from all over the world with the stuff I want to know. If you know a chef I should interview or have any other suggestions don't be afraid to let me know, just leave a comment or send an email. You can read my other Chef Q&A's here or explore all these great chefs and restaurants in my Chef Q&A Map, you'll find it here.